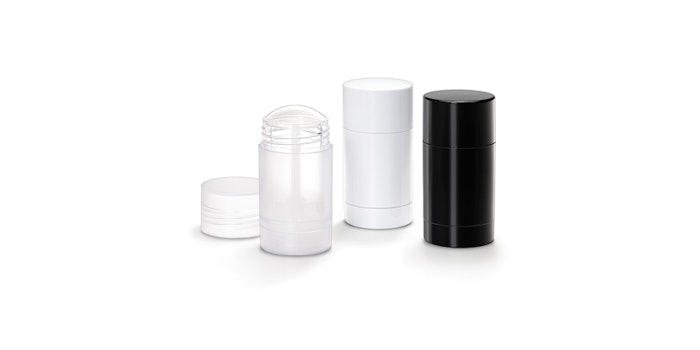 Qosmedix has introduced a frosted finish to its collection of twist-up deodorant containers.
According to the company, its black (part # 30006) and white (part # 30005) round twist-up deodorant containers will feature the frosted finish. The packs are bottom-fill, 31 ml, 1.05 oz. plastic containers.
The packaging is a popular choice for cannabis health and beauty brands' body balms, deodorants, solid sunscreens and cosmetics, Qosmedix stated.
Brands can customize the packs by color and logo for a minimum of 10,000 pieces.