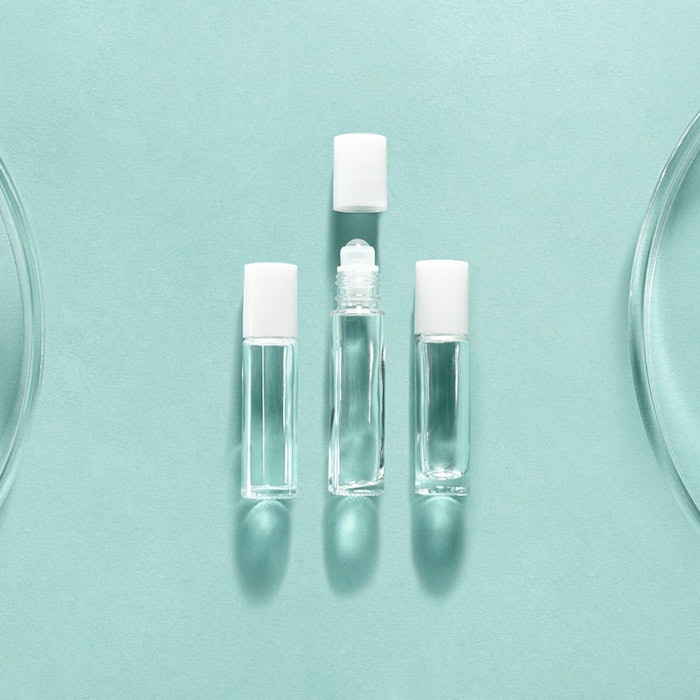 Baralan has introduced its Biobased Packaging Series, which features variations of the company's current packaging offerings for skin care, fragrance and makeup products produced with a biopolymer derived from renewable resources and natural materials. 
Previously: Baralan Introduces Han Decorative Overclosures
This new biobased series presents products that have flexible applications in manufacturing, allowing the use of existing molds and equipment. 
Baralan can use the biopolymer as an eco-friendly alternative to synthetic polymers. The company can produce certain standard items with injection-molding technology by combining the processing capabilities of thermoplastic materials with the properties of renewable resources and natural materials.
The biopolymer is made by combining natural fibers and waste from a specific manufacturing process, ensuring full recyclability.
Packaging in the series includes:
Roll On Packaging (fragrance and essential oil applications) with three biobased caps (Fran 13, Olimpia 13, and Olimpia Alta 13) with a bio-Housing GPI 13/415 and GPI special for roll-on, that combined with the glass roll-on ball creates a full eco-friendly roll-on set.
Glass Jars (skin care and makeup applications) with three biobased Malang caps in GPI 40/400, GPI 48/400 and GPI 53/400.
Compact case (skin care and makeup applications) with the biobased Colt Jar 15.
Spray or Cream Pumps (fragrance, skin care and makeup applications) with the biobased overcap Mauritius Slim GPI 18/415 to be combined with glass bottles of any capacity.
Nail Polish with the biobased cap Mary Smooth 13 GPI 13/415 compatible with any glass bottles with the same neck size and all available accessories.
Maurizio Ficcadenti, global R&D manager at Baralan, said: "Our Biobased Packaging Seriesof sustainable packagingis an exciting, transformational development for Baralan. Our ability to design beautiful, functional packaging for our customers that is also renewably sourced represents a major step in reducing our environment impact and creating positive societal outcomes. We look forward to incorporating biopolymers into even more product developments in the future."