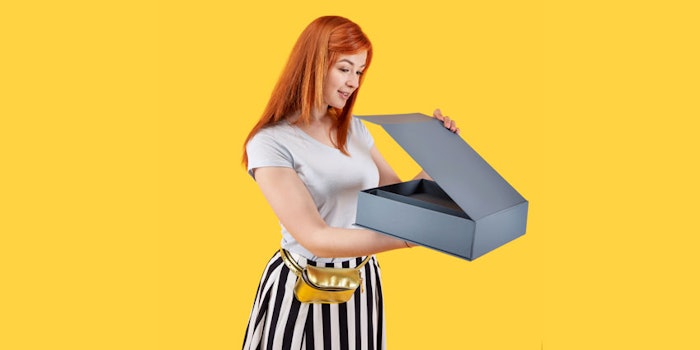 Sutherland Packaging, a company specializing in corrugated point-of-purchase (POP) displays and packaging for retail locations and club stores, has launched its E-Complete e-commerce printing program. 
According to Sutherland, the new program will give customers the ability to create corrugated shippers that are extensions of their brands at a low-cost. Brands, specifically online-retailers, are becoming aware that packaging is often the first touchpoint with a customer and an excellent way of extending branding beyond the website. 
The program reportedly utilizes Sutherland's high-speed lithographic printing, meant to help consumers save on materials and shipping times, as well as the company's digital production with exact color matching. Together, these provide ultra-customized hybrid solutions for corrugated shippers, according to Sutherland. 
Tom Sutherland, President of Sutherland Packaging, said, "By cost-effectively beautifying previously plain boxes, Sutherland Packaging's E-COMplete is an effective customer retention tool in the fast-growing online retail sector. For too long, e-commerce shippers have been overlooked as the valuable branding tools and customer touchpoints they offer to retailers. Our new program provides sorely-needed improvements to corrugated shippers."