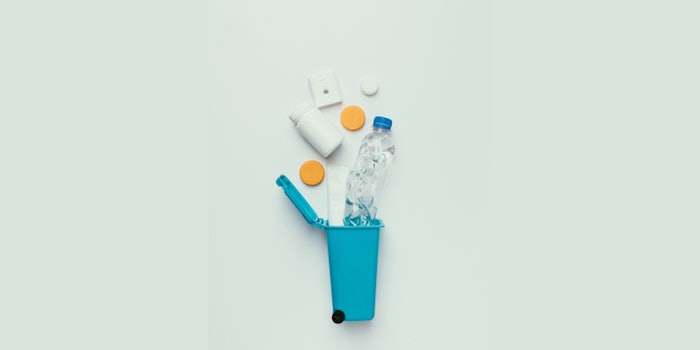 L'Oréal Group has signed a letter of intent with sustainable packaging company, Loop Industries. 
L'Oréal is reportedly the first major cosmetics company to close the loop on its PET plastic packaging by incorporating Loop PET.  This collaboration will aim to "further accelerate the transition to the circular plastic economy," according to the companies. 
Loop's technology deconstructs PET plastic and polyester fiber waste from plastic bottles, textiles and CPG packaging, among others, into its base monomers and separates out all impurities before reconstructing the monomers into Loop PET. 

Both companies intend to have a final agreement in place for the U.S and EU by the end of Fall 2018.

"We are very proud to have L'Oréal join us in the Loop," said Nelson Switzer, chief growth officer of Loop Industries.  "When companies use and activate the Loop brand and products, consumers are able to readily identify and choose a sustainable solution that is poised to help solve the plastic crisis."
"As the leader in the beauty industry, we believe we have a responsibility to bring innovative and sustainable solutions to the consumer. That is why we seek to partner with innovative companies and leverage technologies, such as Loop, that will trigger an acceleration in the transition to a circular economy. And Loop PET is able to meet the rigorous packaging standards of L'Oréal," said Philippe Thuvien, global head of Packaging and Development of L'Oréal Group.