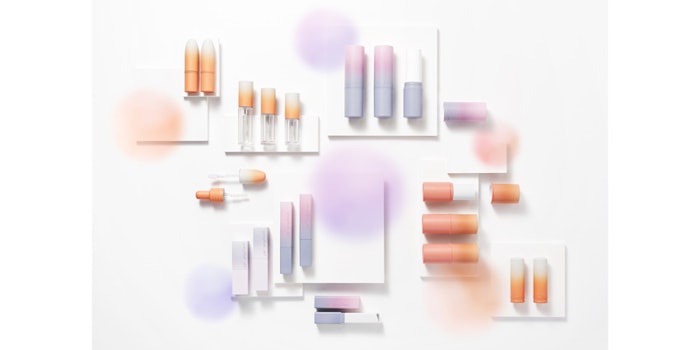 JCOP Korea has unveiled a range of packaging designs for color cosmetics, including its Gradation Series, which was designed to boost the Instagrammability of brands.
The coating effect can be applied to aluminum and various types of plastic packaging. The company also offers a Snow Flake Series, which delivers a bulk producible, semi-automated technique for applying gradated particle coatings to lipstick, lip gloss, facial stick and other types of packaging manufactured via ABS/PP/PETG-based plastic injection.
Its Marble Series of plastic packaging blends two different raw masterbatches to create randomized marble patterns.