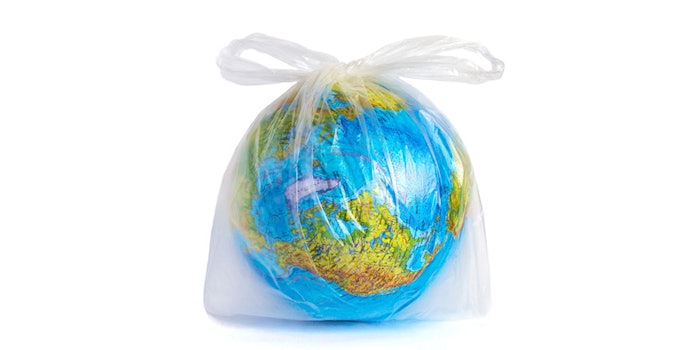 The amount of plastic waste currently floating in the oceans around the world is growing at an alarming rate. As consumers become more aware of ocean pollution, companies are making strides to lessen the drifting debris.
One such company, Henkel, partnered with Plastic Bank in 2017. The goal of this partnership is to collect plastic waste before it enters the ocean. Plastic Bank currently has collection centers in Haiti where the locals are encouraged to collect plastic waste in exchange for money, goods and services. The collected plastic, referred to as 'social plastic,' is then incorporated back into the plastic value chain. 
Henkel recently announced that its Laundry & Home Care's packaging development department successfully integrated the recycled plastic in 25,000 bottles for laundry and cleaning products. 
In fact, Henkel has reportedly set two ambitious goals: By 2025, 100% of its packaging will be recyclable, reusable or compostable, and it aims to use 35% recycled plastic for its consumer goods products in Europe.
Vineet Varman, Packaging Manager for Laundry Care, said, "We are very pleased with the initial pilot projects of integrating social plastic in our packaging. The packaging fulfilled all quality criteria and thus, the products successfully entered the market. We want to include even more social plastic in our product packaging in the future."