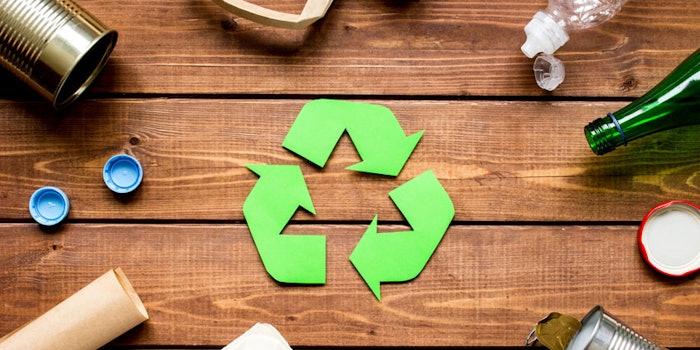 Unilever is getting serious about slashing the amount of packaging waste being sent to landfills around the world. 
The consumer goods juggernaut has announced its involvement with Loop, a waste-free shopping system. A statement from Unilever explains, "Loop is an innovative new business model for premium durable packaging which is delivered directly to the consumer, returned and refilled. The platform also offers the opportunity to work with others at scale to test reuse models and shift consumer behavior, which will help make circular packaging systems commercially viable."
According to Unilever, nine of its brands will utilize reusable packaging, including four new product formats. The new, waste-free packaging innovations include:
REN Clean Skincare will embrace refillable, glass bottles for six of its body care and cleansing products. Returned bottles will reportedly be "

cleaned, re-conditioned and refilled to maximize customer reuse."

Love, Beauty and Planet will offer refillable packaging for its 

shampoo, conditioner, body wash and hand wash products. 

Love, Home and Planet will also take part in the refillable packaging program for its home care products. 

Seventh Generation will offer refillable packaging for its 

liquid dish soap, liquid hand soap, and liquid laundry detergent products. 

Deodorant brands Dove, Rexona and AXE will test a refillable deodorant stick called minim, made from stainless steel. According to Unilever, dependent on usage, the product will last on average one month, with the packaging designed to last at least 100 cycles. This pack has the potential to

 last about eight years—saving up to 100 packs from being thrown away.

Oral care brand Signal will debut

 refillable toothpaste tablets called Tooth Tabs. Meant to reduce water use, these tabs are meant to be chewed followed by the usual brushing and rinsing. 
Alan Jope, CEO of Unilever said, "We want to put an end to the current "take-make-dispose" culture and are committed to taking big steps towards designing our products for re-use. We're proud to be a founding partner of Loop, which will deliver our much-loved brands in packaging which is truly circular by design."