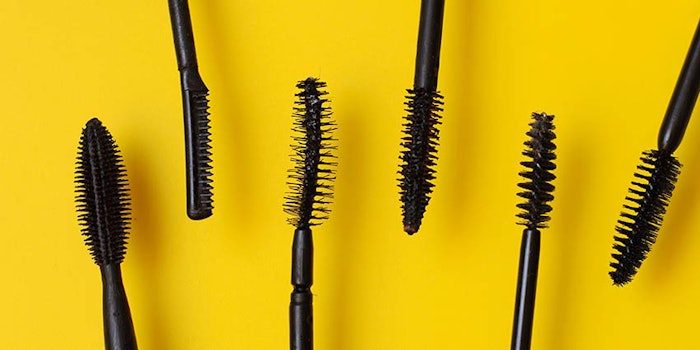 Geka has published a 3D packaging configurator for mascara.
The tool allows users to create a mascara product tailored to their brand in a matter of minutes by bringing together Geka's packaging and applicator expertise with Webpac's 3D technology. Customers can explore from more than 100 stock components and 1,200 possible combinations, filtering based on a variety of criteria—such as desired make-up result, type of applicator or material—to find the perfect match.
Using Webpac's 3D technology, users can then add artwork to their selected pack, adjusting color and details. As they view the exact specifications of each component, they can compare the benefits of each possible combination of components.
Other features include an integrated share function and augmented reality; all virtual packs are AR enabled, giving users the chance to visualize pack designs as virtual prototypes. They can be projected onto surfaces in 360° vision via the AR app.
"Our partnership with Webpac in this innovative technology reflects Geka's commitment to providing an unparalleled customer experience," said Sacha Cusseau, Geka global account director. "The 3D Studio puts the power of packaging development directly into our customers' hands. And with the unique filtering system not only can they get to know the full scope of our product range but also quickly access the specific components that interest them most."
For more information, visit www.geka-world.com.