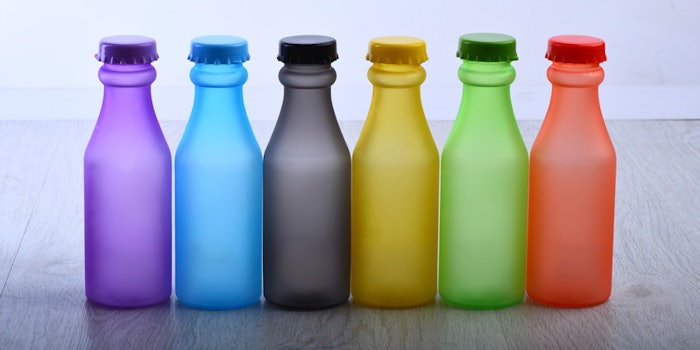 Maintaining shelf appeal while utilizing sustainable packaging practices can be easier said than done. 
To aid in the search for eye-catching, environmentally friendly packaging, PolyOne has launched its Smartbatch Frost Collection. Comprising polyethylene terephthalate (PET) and recycled polyethylene terephthalate (rPET) bottles, the designs are meant to mimic frosted and etched glass. 
According to PolyOne, the collection of customizable color and additive masterbatch formulations can also help streamline production and reduce manufacturing costs. Additionally, the Smartbatch Frost Collection offers a one-step process to achieve both the desired molded-in color and frosted effect, eliminating the need for secondary processes such as sprays or painted-on effects.