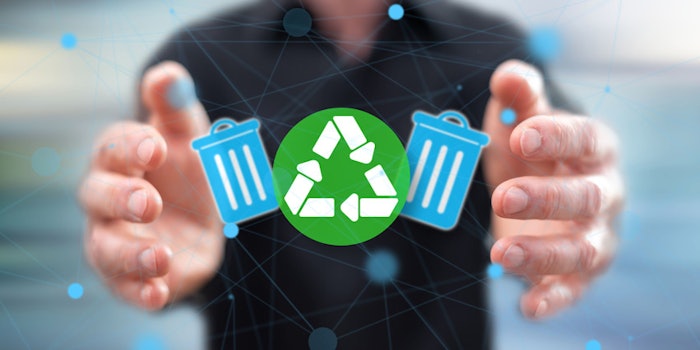 Henkel is making the "Reduce, Reuse, Recycle" mantra a reality with its new EasyD4R-Evaluation tool. 
According to Henkel, manufacturers must account for the reusability and recyclability of the materials they choose during the design phase. The company has developed a software tool capable of quickly and reliably checking the recyclability of packaging early in the product development phase. The tool aims to show the recyclability of each design as a percentage and the material combinations which can be optimized for recycling. 
How it works:
The tool is based on public and recognized criteria catalogs, such as 

Plastics Recyclers Europe.

A package's recyclability is evaluated on its composition and the individual weight proportions of the respective components: 

basic materials, closures, labels, colors, etc. 

The tool stores the materials' information

 for identification during sorting and processing during recycling.

When searching for a material, the designer receives clear results displayed on a traffic light evaluation system.
Henkel plans to utilize this tool worldwide as a way of "enabling a fast and comprehensive evaluation of our plastic packaging."
The company added, "We as Henkel want to promote open collaboration and accelerate the transition to a circular economy. Therefore we want to make the recyclability tool available for other companies and organizations to use."