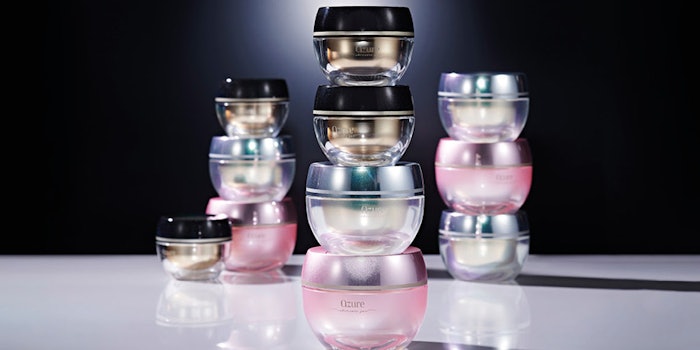 HCP Packaging's Azure Jars line was created to give skin care products a "luxurious" aesthetic. 
According to HCP, the jars have a unique design that appears to suspend the inner jar within the thick-walled outer jar. The outer jar is molded in PMMA for glass-like transparency. The inner PP inner jar is said to provide excellent formula compatibility. 
The jars are available in a selection of pearlescent and metallic finishes. The jar cap includes a disc feature that can be decorated and/or branded. 
Azure Jars are available in 30 ml, 50 ml and 65 ml.