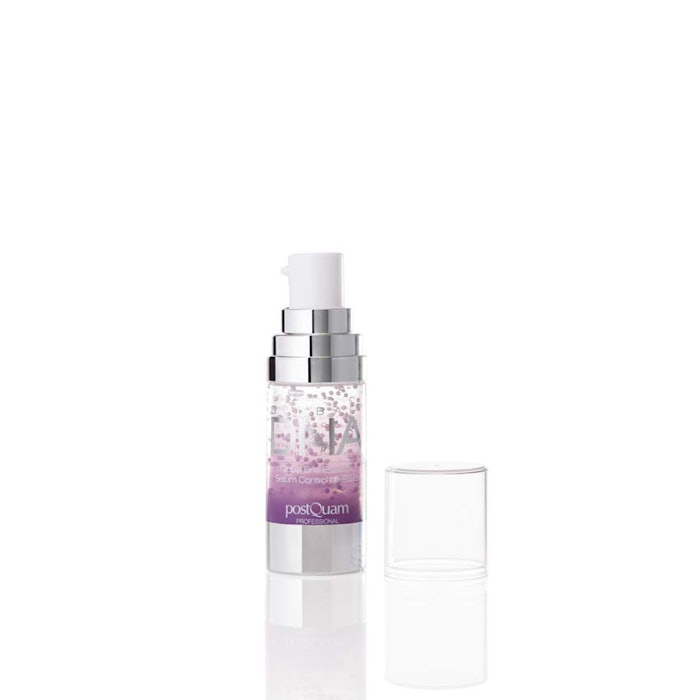 Packaging: 30 ml CD Exclusive Top-filled dispenser
Company: RPC Bramlage Velky Meder 
Description: RPC Bramlage Velky Meder is supplying the packaging for a newly launched anti-aging facial care product DNA Intensive Age Control Serum, from Spanish company postQuam Cosmetics.
The 30ml CD Exclusive Top-filled dispenser, developed specifically for viscous creams and gels, is made up of a container and a dispensing headpiece with overcap. Pressure on the dispenser head closes the lower valve to the container and opens the upper valve, enabling the product to escape through the dispenser nozzle. When the dispensing process is complete, the head returns to its rest position, closing the outlet valve and drawing more product into the pump chamber, ready for the next use.
The CD Dispenser was decorated using a sprayed degrade purple color plus one color silkscreen and hot stamping to create a premium, luxury image on shelf.