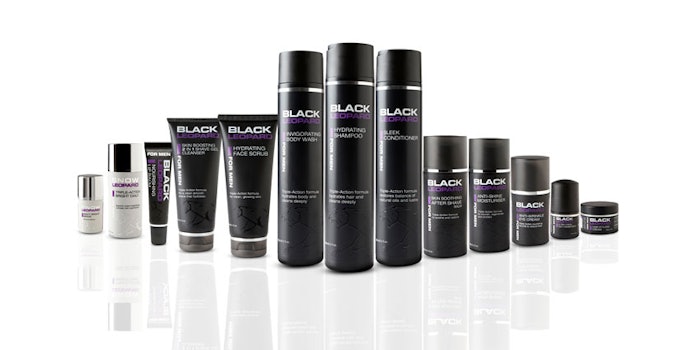 The male grooming category has been steadily growing over the past few years with more men now focusing on their hair, skin and grooming needs. Now, Black Leopard Skincare has produced a full range of products dedicated to men and their unique grooming habits.
Packaging for the Everyday Man
The effect that appealing packaging has on consumers and their buying habits is an element of the cosmetic industry that many brands have been putting more time and effort into perfecting. Black Leopard teamed up with Quadpack for its new range and aimed to package their products in a sleek, masculine, desirable and gender-specific way that tied in strongly with the brand's message.
The range uses Yonwoo's patented airless technology including its Jumbo and Jumbo Slim with tubes, a jar and a roll-on to match.
The packages come in a matte black finishing with purple silk screen printing, metallic silver accents and solid, chunky dimensions.