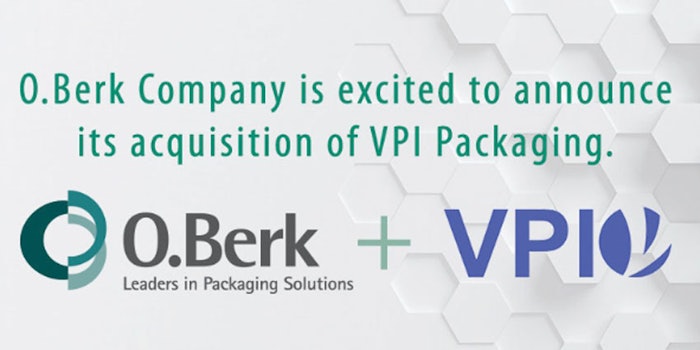 O. Berk Company, LLC has announced the acquisition of VPI Packaging of Lyndhurst, NJ. This acquisition intends to help expand O. Berk's position in the personal care packaging market and aims to continue to produce quality services and goods.
Customers and suppliers of VPI will transition to O.Berk as will its personal care products through existing sales channels and sales force specialists.
Marc Gaelen, president and CEO of O.Berk stated, "O.Berk's growth strategy is to continue to search out and offer the finest products and capabilities across all industries. This acquisition is a perfect example of our commitment to providing excellence and leadership in the packaging industry. With this acquisition, we will offer additional quality products in the personal care market and further expand our deep base of suppliers. We eagerly look forward to having the talented team at VPI join us at O.Berk to help deliver this value to our clients."
Chris Lambert of VPI Packaging said, "We are thrilled to become part of the O.Berk family of companies, which is an industry standard bearer for quality and service. For years, our close relationship with O.Berk has produced wonderful results. We believe that O.Berk's acquisition will produce packaging benefits across the board for O.Berk and VPI clients in the Personal Care marketplace, as well as in related markets."