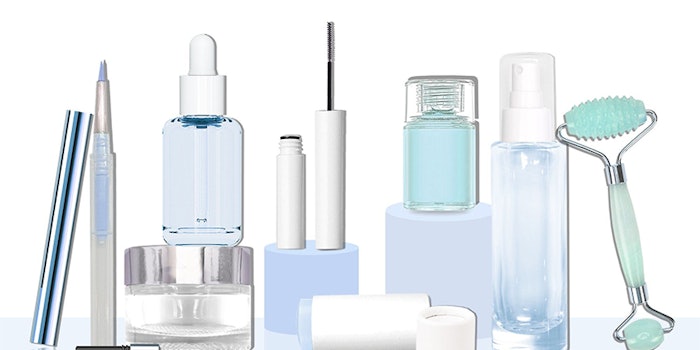 International Cosmetics Suppliers, Ltd. (ICS), provider of cosmetic, beauty and skin care packaging, has launched its Selfcare Collection.
Related: ICS x ShawKwei & Partners Announce Growth Investment
The Selfcare Collection features packaging and formulation options for self-care categories, including skin care, body care, hair care, nail care, color cosmetics and DIY self-care. 
The self-care skin care category features its Boston Round Molded Glass Bottles in 15 ml and 30 ml sizes with standard neck sizes to fit various applicators, including droppers, pumps and sprayers. As well as its molded glass jar, a 12.5 ml jar is ideal for formulations such as eye creams, lip masks and more.
ICS' body care and hair care categories within its Selfcare Collection feature both mono-material and glass packaging options. Mono-material and glass packaging can be reused and repurposed giving the product a longer life cycle making mono-material plastic and glass packaging a sustainable choice. 
ICS recyclable packaging is available in a variety of different packaging choices, such as bottles, jars, sprayers and sticks. This packaging is used for its Cannabis Allure Hydrate Mist and Self-warming Hair Mask.
The color cosmetic packaging within its Selfcare Collection features packs with built-in applicators allowing consumers to apply without touching or applying the product with their fingers. This is seen with its Aluminum Refillable Eyeliners and Soft-tip Freckle Pen.
As for DIY self-care, ICS' Selfcare Collection includes nail files, buffs, cuticle sticks, facial sheet masks, faux lashes and more.