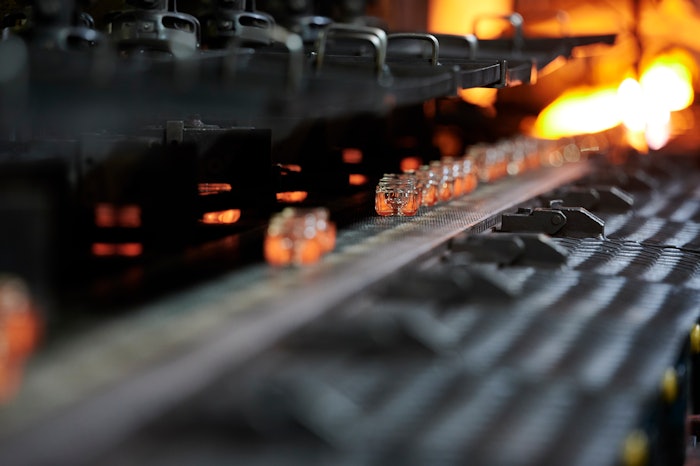 Verescence; Guillaume Crochez
Verescence has launched a new glass composition, Verre Infini 20, comprising 20% PCR (recycled glass from local household waste collection) and a glass tint adapted to the aesthetic requirements of luxury brands.
The glass composition is currently produced in France and Spain, with U.S. production coming in 2022 and South Korea production coming in 2023.
"Since September 2021, our biggest furnace in France and our Spanish furnace have been operating successfully with this glass composition," said Thomas Riou, CEO of Verescence. "It is thanks to the commitment of our major customers that Verre Infini 20 becomes the standard glass composition of Verescence. It is a paradigm shift in the beauty industry that we are proud to support for sustainable luxury."
"We have invested more than 1 million euros to adapt our furnaces to the production of recycled glass, which also contributes to the reduction of our CO2 emissions (5% lower emissions)," said Alain Thorré, CSR director of Verescence. "Globally and from 2022, nearly 75% of our productions will be made from PCR glass."