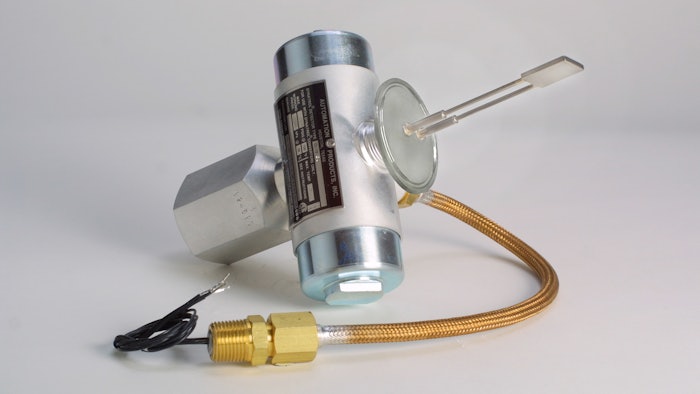 The Dynatrol GJ-CIP Level Switch measures dry bulk solids—from 15 lb to 60 lb—as high- or low-point level indicators. It is optimal for cosmetic fine powders, raw material powder blends, fillers, colors and other granulated materials.
Related: The State of Beauty & Personal Care Packaging
The level switch has no moving parts, gaskets or seals, making it ideal in dusty environments.
Dynatrol level detectors are factory calibrated, relying on mechanical oscillations to determine if the probe is covered or uncovered. 
When combined with the EC-501A Control Unit, signals from the detector operate a single pole double throw relay within the control unit.