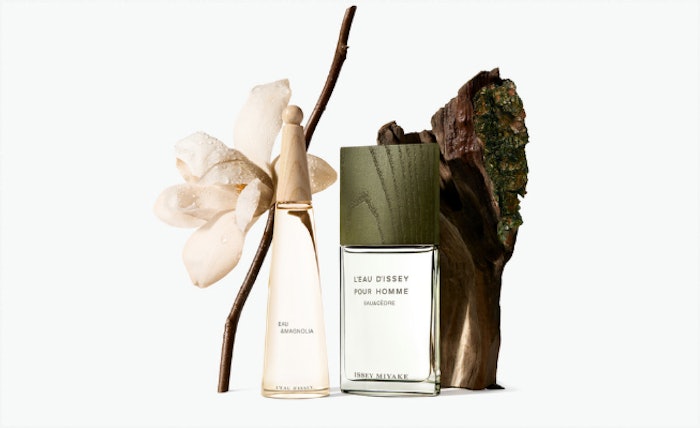 Cosmetics packaging manufacturer Quadpack created a 100% wood bespoke cap for Shiseido's new fragrances, L'Eau d'Issey & Magnolia and L'Eau d'Issey Pour Homme Eau & Cedre.
Quadpack spent two years developing the monomaterial bio-based Woodacity caps for Shisedo's fragrance collection.
The cap features a minimalist design, representing a return to essentials and echoing the raw nature from which it is inspired, according to the company. The design doesn't use plastic inserts; instead, it is outfitted with a solo rib pattern that provides a tight closing system.
The range uses wood sourced from sustainably managed European forests.
An elongated version of the cap was designed for female fragrance bottles, while the cap for male fragrances resembles a chunk of cedar wood.
Denisa Stircea, Quadpack's wood category lead, said, "We are very proud of the Woodacity caps we developed for Shiseido. Thanks to our long-term partnership with the brand, who challenged Quadpack to bring this innovation to life, we now have one of our most groundbreaking wooden systems."