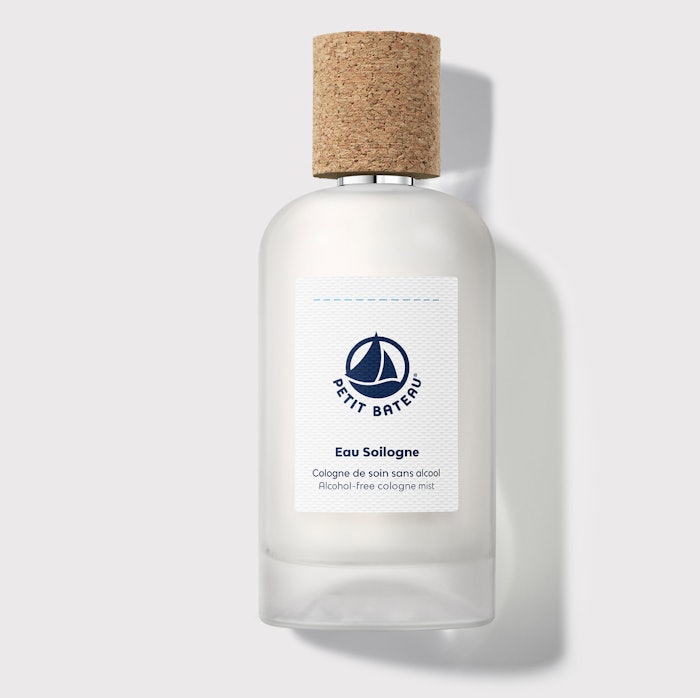 Children's clothing brand Petit Bateau has debuted a fragrance for toddlers in packaging that features a sustainable cork cap from Quadpack.
The monomaterial cork cap is sourced from sustainably managed forests.
The cork oak tree is reportedly the only tree in the world that can have its bark stripped off without being harmed because the bark regenerates to protect the trunk in a photosynthesis process that absorbs up to five times more CO2 than nonharvested trees, according to Quadpack.
The company says that its recyclable cork cap reduces CO2 by 89% compared to a PP cap and 21% compared to a wooden cap.
In addition, cork doesn't absorb dust; is waterproof; has low conductivity to heat, noise and vibration; adapts to variations in pressure and temperature; and is light, with more than 50% of its volume comprised of air, according to the company
Quadpack manufactures the cap in Spain at a factory that operates exclusively with renewable energy and has a biomass plant that transforms the production scrap into fuel.
The sustainable nature of the cap complements the eco-friendly fragrance, which is made up of an alcohol-free, hypoallergenic and natural formula, according to Quadpack.
Denisa Stircea, Quadpack's wood category lead, said, "Made entirely of cork, the cap has no plastic inserts and brings a natural, gentle touch to the pack. It's just perfect for a children's perfume."