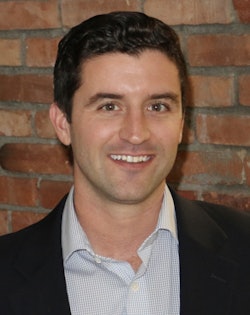 Sutherland Packaging
, a producer of corrugated point-of-purchase displays and retail packaging, has appointed Jake Sutherland as its first chief innovation officer, charged with stewarding innovation and accelerating growth.
Sutherland will work from the company's Andover, New Jersey production headquarters and will work to advance best practices innovation at the company to "enhance the company's overall competitive edge" by boosting organizational efficiencies and developing new capabilities.
Sutherland was previously an applied critical thinking associate at the Federal Reserve Bank of New York and has held financial planning and analyst positions.
"Jake's appointment as the company's first chief innovation officer marks a significant milestone for our organization–one that reiterates our commitment to remain at the cutting edge of retail packaging," said Tom Sutherland, president of Sutherland Packaging. "His impressive track record and analytical mindset will be of significant importance in continuing to grow Sutherland Packaging and evolve our offerings."