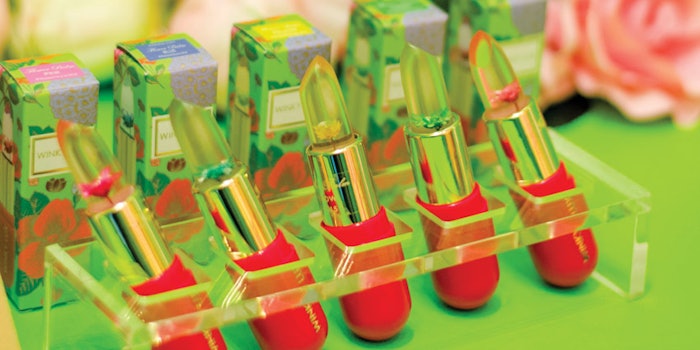 What do the Museum of Ice Cream, Iceland and fast-beauty brand Winky Lux have in common? Undeniable Instagrammability. Pics, or it didn't happen.
The impact of high-quality cameras and visual social media feeds have had an immense effect on consumer behaviors and preferences. The better image and social capital a product, place or experience offers a consumer, the more likely it is to become popular. To illustrate, the number of foreign visitors to Iceland—a visually stark country in any season—has nearly quadrupled since 2010, according to the country's latest tourism industry figures.
Similarly, the Museum of Ice Cream, an interactive art installation and gift shop featuring massive sprinkle pits and cookie carousels, has gathered massive crowds at its New York home base, as well as sites in Los Angeles, Miami Beach and San Francisco. Admission is typically $38, with online scalpers demanding as much as $125. The San Francisco installation reportedly drew about 1,700 people a day. Why do people come and pay such a premium? To get that perfect Instagram shot.
The Museum of Ice Cream has now created its own ice cream line and established an apparel partnership with Target, both of which are based on the immersive experience. Winky Lux founder Natalie Mackey wants to reverse engineer this process by creating retail spaces based on her brand's Instagrammable products to create a selfie-rich experience that deepens its ties with its consumer base.
Taking inspiration from the Museum of Ice Cream, the Rosé Mansion, Brooklyn's Dream Machine experience and similar installation concepts, Mackey aims to create the most Instagrammable stores in the world.
Hacking the Customer Acquisition Quandary
Mackey notes that about 90% of beauty sales continue to take place in the physical retail channel. At the same time, the costs of digital customer acquisitions continue to climb, with diminishing prospects for brands that try to spend their way to real growth. Mackey doesn't believe either reality will change any time soon, meaning that digital-first brands like hers need to "hack" the system by engaging in physical retail.
People want to touch and feel products, says Mackey. For this reason, Winky Lux has already made some of its products available at Ulta, Sephora and Nordstrom. When it established its own pop-up shop at the Roosevelt Field mall in Garden City, New York, the brand discovered that consumers who shopped at the store had three times the repeat purchase rate of comparable shoppers in other channels. The retail site created "a moment and a space" in which people could better understand the Winky Lux brand. Now, Mackey is looking to make that experience available to a much wider audience.
Building an Instagrammable Retail Footprint
The brand's target customer "thinks globally, but shops locally," says Mackey. "She's craving experiences with her friends, that spark her imagination, and she wants everything that's shareable, otherwise it has no social capital."
With that in mind, Winky Lux is establishing its first retail spaces with a temporary site on West Broadway in Manhattan, which opened in early August, and longer-term locations on Michigan Avenue in Chicago, at Lenox Square mall in Atlanta and a warehouse in Nashville, the latter of which will cater to the city's numerous bridesmaid party visitors by offering services. Additional spaces are being considered for Austin or Charleston, South Carolina. Each site will feature five to seven employees.
The 3,000-square-foot retail spaces will comprise six to 12 rooms that people can move through in a mazelike pattern, like Ikea's iconic footpaths. Of course, the traffic pattern ends at the brand's retail space, which visitors can enter without touring the space and will feature Winky Lux makeup, candles with scents such as "Brunch," exclusive merchandise and even cat-eared mirrors.
To remain relevant, Winky Lux's stores will be constantly "hit refresh," says Mackey. The modular design allows each themed space to be rotated out about every six months, creating a constantly changing experience for visitors. In addition, new merchandise is added to the brand's lineup every two weeks.
The In-store Experience
Visitors to the Winky Lux stores can reserve a time slot to walk through the experience, which will be led by a "guide." Roughly 10% of tour spots will be reserved for walk-ups to accommodate visitors on-site.
The appointment model keeps the space from becoming overcrowded and is similar to models used by interactive spaces such as The Dream Machine in Brooklyn. It also creates immediacy and prompts consumers to block out specific time to visit the spaces. The New York space will require a $10 deposit for tour reservations, which can be applied toward the Winky Lux store.
Room concepts are inspired by Winky Lux products, including a miniature coffee shop space based on the brand's top-selling Coffee Eyeshadow Palette; an absurdly blinged-out bedroom highlighting the So Extra mascara; a hydration room with crystal raindrops that evoke the Dream Gelee moisturizing gel; a 360-degree flower wall celebrating the brand's Flower Balm; a jelly room referencing products such as the Glimmer Balm Jelly Lipstick Stain; a highly tactile plushy room evoking the Cashmere Kitten Eyeshadow Palette; a disco infinity room featuring refractive mirrors, which calls to mind products such as the Disco Kitten Gloss; and a rainbow room highlighting the brand's range of 45 lipsticks.
Winky Lux will enhance its spaces through food and beverage partnerships and by hosting an event space to build community via influencer happenings.
"We're in a testing phase right now," says Mackey, who reserves the right to shift the brand's strategy as needed. With much of its business built in the digital channel, this limited physical retail rollout represents a manageable bet for Winky Lux.
As for what sells at retail, Mackey says that experiential products like the Glitter Puff Body Glitter Spray do particularly well.
The Happy Factor
The retail sites will allow Winky Lux to gather consumer data and engage shoppers long after their visit with photos and info on secret sales. Critically, however, Winky Lux wants to create stores that offer consumers a "happy factor," tying the brand to escapism and fun.