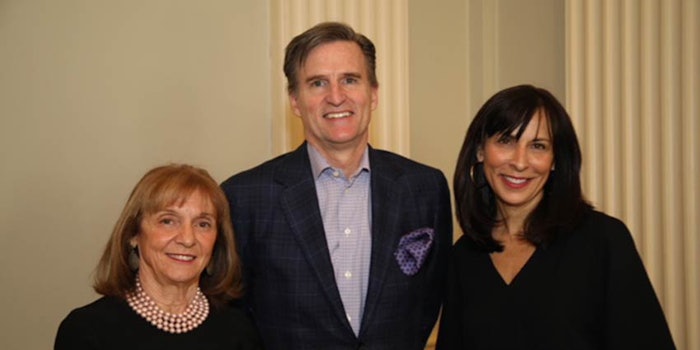 Midway through CEW's Speaker Series event, Macy's CEO Jeff Gennette acknowledged the challenge of rebuilding a legacy brick-and-mortar retailer in the 21st century: "We're making changes, but so is everybody else, and the consumer is moving at the speed of light." Despite the challenges, Gennette outlined a number of reasons to be excited about 2019-2020 at Macy's.
Previously: Macy's to Enhance, Expand The Market @ Macy's Retail Concept
Fragrance is Back
Fine fragrance sales were challenged in the wake of the 2008-2009 U.S. financial crisis, but a resurgent economy and strategic moves have benefited scent significantly.
Macy's has set about bringing more indie fragrance brands into select stores and leveraging gift sets, said Gennette. As a result, fragrance sales rose for Macy's and allowed the retailer to expand its market share of the category. Notably, AUR—average unit retail—jumped 7% this year.
Skin Care & Color: the Challenge Ahead
Skin care sales stabilized in 2018, said Gennette. Indie brands, as well as Gen Z and millennial shoppers, offer Macy's opportunities to grow the category further. 
Meanwhile, color cosmetics is highly challenged, with the Macy's CEO describing the category as a "work in progress."
Macy's to Indie Brands: "Don't be Scared of Us"
Gennette explained that the move away from a brand-centric philosophy has allowed Macy's to create opportunities for indie brands that consumers increasingly demand.
Traditionally, a beauty brand had to garner $250,000 in sales to justify staffing, which was highly limiting. By focusing on a broader range of smaller, niche offerings, Macy's can engage brands with sales of $20,000 to $50,000.
Meanwhile, flagship brands will continue to have a home, however in a more condensed space, said Gennette. His takeaway message to indies? "Don't be scared of us."
Macy's is still learning what these changes mean for legacy brands, with names like Clinique appearing in Macy's as a flagship and in a gondola at Bluemercury locations.
This can cause confusion, Gennette said, and the ideal formula is still being devised. That said, the CEO noted the Macy's Gen Z and millennial customer is ready for iconic brands.
Growth-driving Acquisitions
Macy's purchase of Bluemercury in 2015 and its acquisition of Story in mid-2018 are shaping the future of the legacy retailer.
Bluemercury excelled with brands and, sometimes, shoppers that Macy's hadn't yet leveraged. In addition, Bluemercury's open sell format provided Macy's with an alternative to the traditional makeup counter and brand-centric advisors.
The days of the monolithic consumer looking for a single brand is long past.
Gennette noted that Bluemercury advisors are beauty junkies who are obsessed with the customer's needs and challenges. This allows them to better tailor the offerings to the audience. He added, "Their knowledge of product is second to none." 
Macy's has worked to mirror this expertise through its Beauty Playground training portal, which is designed to turn the retailer's advisors into trusted experts. The digital module provides product trends, video tutorials and even consumer reviews to offer store visitors a greater depth of information that they might expect from a more boutique experience.
That said, Gennette stressed that brand-centric advisors will continue in the staff mix. However, they may be cross-trained to capture sales opportunities that might otherwise be lost. As the CEO noted, the days of the monolithic consumer looking for a single brand is long past.
Only 35% of Macy's loyalty customers currently shop in the beauty category, creating a massive growth opportunity.
Location also matters, said Gennette, explaining that Macy has also learned that by clustering Bluemercury stores in strategic areas, sales rise rather than fall. At the same time, it can pick up sales that are otherwise out of Macy's reach.
The purchase of Story—a retail concept built around editorialized content and consumer-facing themes—worked well in Manhattan, but Macy's is now working with founder Rachel Shechtman to scale up the concept for a broader range of stores.
The strategy is to create places for people to gather and interact, said Gennette. Story's first launch within Macy's will debut in the spring of 2019 with a brand to be disclosed later. Gennette would not say whether the first Story project would be single- or multi-brand.
Scaling Up Loyalty
Macy's loyalty program is able to provide competition for players like Ulta Beauty by leveraging the 50 categories it covers. In addition, only 35% of Macy's loyalty customers currently shop in the beauty category, creating a massive growth opportunity.
Finally, the retailer has introduced a new bronze level to its program, which allows users who don't own a Macy's card to build loyalty points. This recently added 3 million customers to the loyalty pool, Gennette explained.
Animating the Store
Gennette discussed Macy's efforts to provide value and experience for the retailer's shoppers, in part by assembling products from its library of brands around a specific theme (ex: moisturizers) or trends (ex: smoky eye).
The company is also able to take advantage of display tables and gondolas to mix and match brands and categories to create new discovery and impulse-buying opportunities. This opens the door for indie brands. This evolution is currently underway and will likely drive other format changes for the retailer.
As for integrating technology, Gennette stressed that new capabilities must solve a consumer problem. To that end, augmented reality makeover concepts have benefitted Macy's.