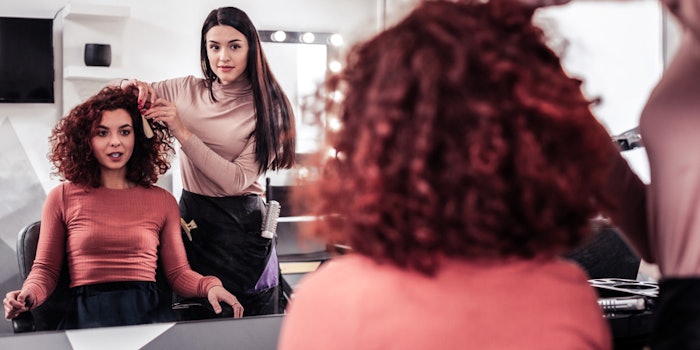 Beauty retailers, like many other businesses, are coming up against unique challenges in the face of the COVID-19 (coronavirus) outbreak. In light of recent uncertainty, retailers including Sephora, Ulta Beauty and Glossier have closed their stores as a way of stopping the spread of the novel virus.  
Even greater unknowns surround independent service workers within the beauty industry—brides are canceling appointments with makeup artists, proms are being called off, customers are canceling hair and skin care appointments, and face-to-face consultations are on hold indefinitely. Similarly, beauty students are being forced to postpone their schooling or graduate into an uncertain landscape. 
These are difficult and unprecedented times. 
 Across the world, our community is reeling. And while the government is starting to take strides to protect massive verticals like the airline industry, we've not seen any substantial steps taken to support beauty professionals, including makeup artists, advisors, estheticians and salon owners.
How can beauty service professionals and business owners keep up with such uncertain times? The following are some tips and strategies to help individuals and businesses stay afloat. 
There has been an increase in video consultations for beauty products. Share your Skype, FaceTime or YouCam—and with other industry pros. Think of incentives and discounts that will encourage customers to book virtual appointments.

Know that the industry does have ways to support you. Healthcare support exists, and both the United States and Canada are enhancing unemployment benefits. This tool can help you find out about benefits in your state. 

Take the opportunity to create use-case-driven content that helps your community work through its beauty struggles. There's a massive opportunity to connect with community members searching online for remedies for their specific needs.

Suggest clients reschedule appointments for the summer or fall.

Ask for your friends to leave a recommendation of your work online and on social media.

Check out this list of other supporting organizations who can help:
Deploy video chat and other conversational interfaces for your professionals and customers online. From social media to streamed events, retailers and businesses have an opportunity to both keep their customers engaged and employees working.

Ask your friends and customers to leave a review online for your salon or store. Reviews are good for search visibility and, when done right, will help you drive more traffic to your site!

Create a waitlist for your loyal clientele to have first access to your business once you reopen.

Move product sales to e-commerce. Despite serious drops in overall sales for beauty retailers, we've seen some early signs that may point toward increased e-commerce activity and digital engagement. We anticipate seeing the industry's low e-commerce penetration start to widen with changing purchase behaviors through the pandemic and beyond—in 2018, online sales accounted for a mere 13% of the beauty and personal care industry while being projected to grow to 25% by 2024.