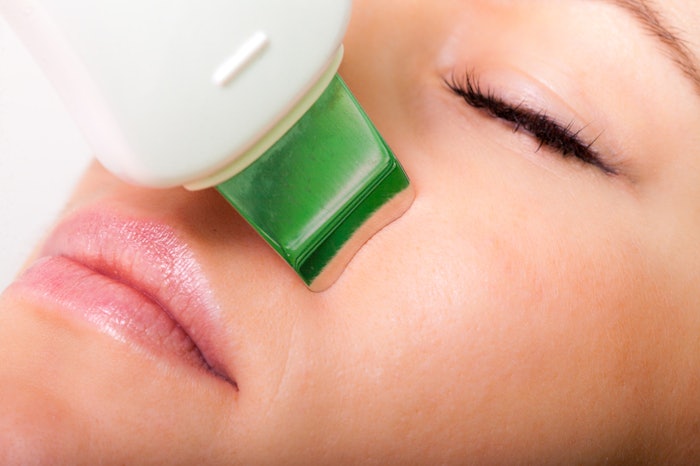 Consumers are turning to at-home spa treatments instead of regular visits to their esthetician, according to Charlotte Libby, senior beauty analyst at Mintel.
At-home Spa Opportunities
Facial cleansing brushes and devices have experienced much success in the U.K.—as well as the U.S.—helping clients experience a spa-like effect without a trip to the spa. According to Mintel:
Five percent of U.K. women use an at-home skin device, increasing to 8% of women aged 16–24.
This interest extends beyond cleansing, with U.K. consumers interested in using devices for additional benefits such as:
Anti-acne ( with 28% interested in trying);
Anti-aging (50%);
and Skin rejuvenation (51%)
Some 37% of U.K. women have used an at-home beauty device.
How Spas are Stepping Up to the At-home Competition
"This trend toward at-home devices, coupled with the rise in Botox and fillers, has challenged the salon facial treatments market," says Libby. "And as a result facials have become increasingly high-tech in a move to offer consumers something they cannot replicate at home."
U.K. skin care facilities are more frequently incorporating noninvasive treatments, such as microcurrent, and laser and intense pulsed light (IPL) treatments. U.S. spas are doing the same thing, says Libby.
Fate of Facials
Libby says, "Salon treatments are looking to offer consumers perceived better value for money, as they compete with products you can use at home and more intensive consumer regimes ... The rise in machine-based facials in a response to this—offering consumers a treatment they cannot replicate at home."
This high-tech facial trend is likely to appeal to male clientele, as well, says Libby, as men may see the approach as less feminine and more scientif­ically based.
Libby also reminds spa professionals to use this approach as a way to boost retail sales by recommending products to boost skin between high-tech facials.
This story comes courtesy of GCI sister site SkinInc.com.