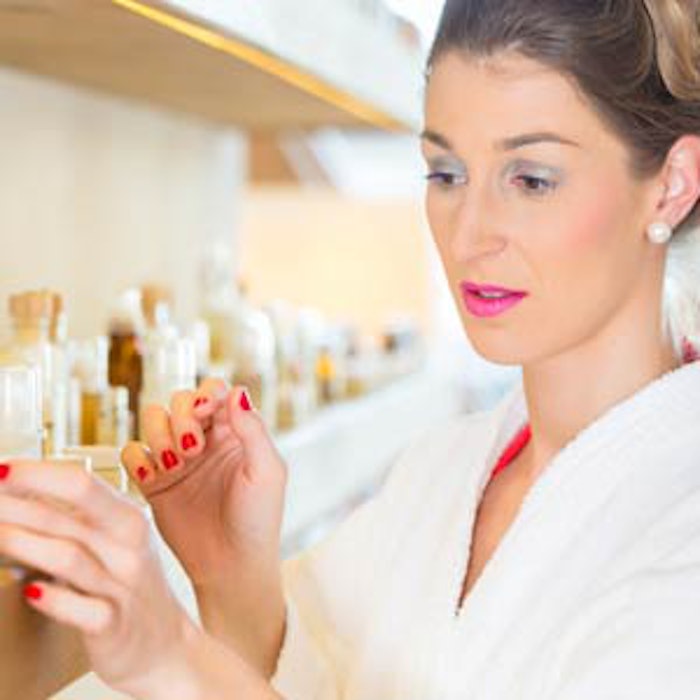 The power of niche and exclusive retailer beauty brands has continued to gain momentum in the U.S. and around the world. Global retailers long ago recognized the potential for creating differentiation and loyalty with consumers through their own brands as the potential for securing higher margins while also offering consumers a better value creates a "win-win" situation.
In beauty, many consumers view the national brand equivalent as a valuable option. However, there are many beauty consumers that also want the latest innovation at an affordable price, and this is the white space that niche and exclusive beauty brands can fulfill. To do that, several key trends are important to keep in mind.
The Rise of Health, Beauty and Wellness Services
The wellness trend is now omnipresent in many retailers. Consumers are at different stages of adoption of wellness practices—but the common central theme is the need for a balanced lifestyle. Many retailers have created unique experiences through their product lines, their in-store signage and educational materials, and advisory clinics. These clinics range from traditional medi clinics to weight loss clinics to holistic mind, body and spa clinics.
A best-in-class and truly unique example of a holistic wellness approach, is the Organic Pharmacy, originally from the UK. The retailer's goal is to bring consumers the best products, advice and treatments free from the perceived toxic ingredients commonly found in mainstream cosmetics and health products. Organic Pharmacy offers a product range of organic makeup, anti-aging and health products to help consumers look and feel their best. Its herbal remedies, homeopathy and nutritional product approaches reportedly work with the body's systems to enhance consumers' health and beauty.
The Organic Pharmacy offers an assortment of treatments in its stores, which focus entirely on the individual through a combination of techniques and products so the consumer experiences visible results. Services include:
Facial treatments: Facial treatments have been designed to use massage techniques, lymphatic drainage and acupressure massage to support the skin's ability to heal itself.
Health treatments: Highly trained homeopaths offer a holistic approach to lifestyle afflictions such as food intolerance testing, female health and infertility, and blood pressure ailments. A personalized program is prepared for the customer using herbs, homeopathy and nutrition.
Detox: Using herbal remedies, this service cleanses major systems without subjecting the individual to extreme dietary restrictions.
Body: This offering includes body contouring and inch-loss treatment, body sculpting, body massages, face and body waxing, nail clinic, sunless tanning, and Ellipse laser treatments. The Organic Pharmacy carries the look and feel of the store and clinic to the product line (pictured). Product features with the medicinal benefits are front-and-center on the packaging as well as in-store signage and educational materials.
Benefits and educational messaging are key to wellness products. According to the Hartman Group's 2015 Health and Wellness Study, between 64% and 89% of consumers trust their doctors, pharmacists, nutritionists and dieticians. Recommendations from these professionals are an important element for packaging.
Universal seals for organic products act as a "quick read" for a better-for-you product. Globally, we see the use of the medical cross as a sign of approval by the health and wellness professionals.
Personalized Beauty
Consumers are looking for personalized, interactive experiences that transform store aisles into beauty destinations. Global retailers are answering the call by extending in-store beauty services beyond cosmetics and nail care to include salon and consultation options and in-store services that offer a variety of customized beauty treatments.
One best-in-class example is Boots UK, which innovates with customized beauty match services. Its Boots No7 Foundation Match Made Service from Boots at Walgreens can analyze your skin tone and make recommendations on products and shades that perfectly match your skin (pictured). This was first seen in 2012 at Boots UK, then in 2013 at Sephora and finally in 2014 at Walgreens. Boots UK took this concept to a new level in fall 2014 by launching the No7 Match Made Lipstick Service. This service looks at your skin tone and matches the perfect three shades of lipstick. Customization and personalization deliver a perfect shade and more sales.
"Recommended by a beauty expert" is more important than ever as a claim in marketing elements, including beauty packaging. The look and feel of a beauty product, combined with the retailer's service package, provides synergistic brand building for both services and products.
Health & Wellness 2.0
According to Nielsen (www.nielsen.com), natural and organic personal care products have grown by 24% in the U.S. over the last four years, compared to a 4% growth in the general personal care market. Consumers are interested in all-natural and organic beauty products, free from what they see as unnecessary ingredients commonly found in mainstream cosmetics and health products.
Nature-meets-science brands are important for the growing numbers of aging consumers, who are looking for multi-benefits and a balance between efficacy and performance with active natural ingredients. In addition, supplementation is evolving into age management, going beyond preventative care approaches with the addition of services and diagnostic tools. Certifications and seals on packaging can help the consumer quickly identify active ingredients that deliver on the brand promise.
You Had Me at Exclusive
Retailers are increasingly interested in providing exclusive health and beauty brands for their customers. Niche brands offer first-to-market products and create excitement in-store for a unique and engaging experience.
Since 2009, $14 billion in sales have been created from brands valued below $100 million, according to Moelis & Company. This is 2.4 percentage points of market share that has shifted from big brands to smaller niche brands.
Without the assistance of big marketing budgets, these brands need to work hard on shelf to differentiate and ensure that consumers take notice. Every packaging element must articulate the brand position and key benefits. For consumers of all ages, the cache of discovering something new and sharing it in social media is a key purchasing motivator.
A best-in-class example of a niche brand is Canada's is Rexall Be Better line. This product offering is bold in color and simply articulates the benefits of the brand. Another bold example, from Spain and France, is Carrefour's Age Science exclusive beauty brand. The use of color and clear descriptors pulls the consumer in to try—and buy—the line.
Meanwhile, in the Netherlands, Hema takes a different approach to being bold with catchy language for its facial care line, hello mirror guess my age, clearly articulating who the product is for ("40+ Cream"). The light-hearted approach is not unique; other national brands have taken this approach for many years. However, the uniqueness of the packaging is that it manages to communicate serious age-related benefits with a sense of humor in a retailer's exclusive beauty brand. Hema connects with the consumer emotionally and makes them smile, leading to additional purchases.
Exclusive beauty brands need to stand out on shelf and drive the "must have" impulse buy factor. Best in class exclusive beauty brands have unique packaging that is bold in color, font and shape and articulates key benefits and their unique position in the marketplace.
Laureen Schroeder is the global director of health, beauty and baby at Daymon Worldwide. She can be reached at lschroeder@daymon.com.