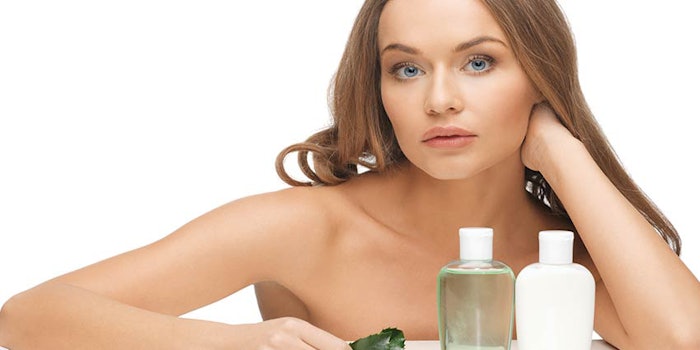 Worldwide perception of private label goods has never been as high as it is now. According to the 2014 Nielsen Global Survey of Private Label, more than 70% of consumers felt that they were a smart shopper when purchasing private label products, while nearly three out of four Americans agreed that private label brands are usually an extremely good value for the money.
This can be great news for spa owners and contract manufacturers alike— consumer loyalty to body care products is up for grabs, and it's worth it to offer your brand of beauty to your clients.
"Private label builds customer base," explained Paul Iannuzzo, managing director, ABBE Laboratories, which offers private label skin care to spas, salons and medical offices. "The ability of a spa professional to treat a client's skin with our product and then sell a take-home item of the same quality enhances the results and keeps the client coming back."
Having a custom brand can enhance the experience of a client's visit to a spa beyond the treatment rooms.
Rapid Speed-to-Market
While any change in business can be daunting, starting a custom line of private label products doesn't have to be. In fact, speed-to-market is seen as one of the key benefits of private label due to its quick availability.
"Private label products tend to be made, tested and ready to go, compared to custom formulas that could take longer for testing," explained Melinda Wochner, chief marketing officer, CoValence Laboratories, a contract manufacturer with about 50% of its business focused on aesthetic and medispa facial treatments.
Offering Beauty at Any Scale Another benefit of private label is low minimum orders, making it easy for spas to get started on a small budget.
"Our minimum is $150, and we've never forgotten where we came from," said Iannuzzo. "When we first started out as a small company, that was a lot of our orders, and we know there are a lot of spas out there starting small, too. That's why we treat the $150 customer just the same as the $25,000 customer. We have great, personal relationships, no matter the size."
Spa de Soleil, a contract manufacturer of beauty and skin care, recently launched its EZ RUN Private Label service, which offers quick and streamlined options for its clients. With more than 100 formulations, the customer is guided to simply choose products and packaging and to send in their logo for printing, or to mail sticker labels for application. The fast, simplified process removes much of the product development burden from the client. 
Savvy spas will also offer web-based retail, making it easy for clients to purchase their favorite skin care products in between appointments.
Increasing Revenue and Consumer Engagement
Having a custom brand can enhance the experience of a client's visit to a spa beyond the treatment rooms.
"Body washes and lotions are used in refillable containers in shower areas to conserve waste and leave a lasting impression of pampering and well-being as customers get ready to leave the spa," said Val Sanford, sales manager, Essential Wholesale & Labs.
"And, when a customer has a great experience in a spa or wellness center, being able to offer those products increases the revenue per visit, as well as strengthens the brand with the consumer. A private label program brings your brand into the bathrooms, bedrooms and gym bags of your customer; an ever-present reminder of the great service they received."
Savvy spas will also offer web-based retail, making it easy for clients to purchase their favorite skin care products in between appointments.
"Most of our professional clientele will use our products in the treatment room and follow up with onsite sales, with an option for online sales as well," said Wochner.
Adding a Touch of Color
It's also worth considering adding value, such as cosmetics to the custom brand, which correlate to the spa experience, as well as provide retail point-of-purchase opportunities for impulse shoppers.
"A key benefit of private label is a great profit margin while building your own brand," said Tina Burd, vice president of Lady Burd Exclusive Cosmetics, which has 40% of its business concentrated on spas. "We also offer a full line of color cosmetics, which makes us a nice addition to the spa experience."
What's Trending
Whether a spa's brand symbolizes the most advanced technology in medispa treatments, or the most organic, eco-friendly option available, there's a contract manufacturer that can fit the desired brand image. The experts interviewed for this story offer their insights into several key trends in the private label market.
"Products this year will meet demands for trendy and innovative beauty using natural fragrances and probiotics," said Sanford. "We're also expanding our men's lines and ethnic hair and body care offerings."
Iannuzzo added, "We are currently working on a non-hydroquinone brightening product, a high-potency vitamin C serum, a light-diffusing wrinkle cream and a bamboo exfoliating cleansing scrub."
Wochner concluded, "We launch new products each month—currently, we have new retinaldehyde Iconic A Clarify Peels, L-Ascorbic Water-Free Vitamin C Facial, Body Sculpt Oil and Biogels, to name a few."
Earning Trust
In the end, it is the quality of the spa experience, combined with the efficacy of the retail products, which will earn clients' trust. Iannuzzo concluded, "When a customer can only purchase a product from a specific spa, they will return as long as they are achieving the results."
Bonus Insight: Eyes on India
While the Southeast Asian market as a whole has been slow to latch onto private label products, one country stands apart: India. According to The Nielsen Company, private label grew in that region by a whopping 27% between 2012 and fall 2014. Why?
"Shopper loyalty is increasingly episodic and event-based," said Sarbani Sen, associate director, Nielsen India, "and private label is likely to continue positioning itself as a natural alternative to name-brand products."
One company expanding into cosmetics and skin care is Sadatan. With 25 years of research and development experience in ayurvedic herbal products, the brand is leveraging its experience for private label products ideal for the spa. Sadatan's line now comprises 400 private label skin care and hair products, including Sandalwood Mineral Mud Pack, Neem, Basil & Mint Purifying Foot Soaks, Malabar Spice & Cane Sugar Body Polish and more.
Lisa Doyle was formerly the associate editor of GCI magazine and is a freelance writer in the Chicago area. Her work has also appeared in Skin Inc. magazine, Salon Today, America's Best, Renew, Modern Salon and Writer's Digest.