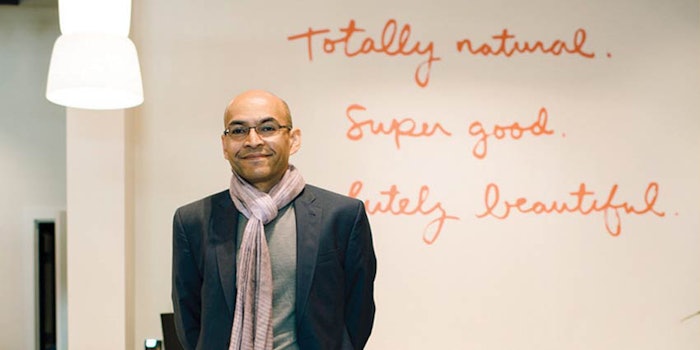 When Credo Beauty, an online retailer of "clean" brands, opened its first physical store in San Francisco in 2015, it was following a broader trend that saw pure-play online retailers, such as Violet Grey, expand into the omnichannel, even as brick-and-mortar retailers, such as Sephora, boosted omni-channel tools, such as the Sephora Color IQ.
"The flurry of online retailers entering the physical world signifies yet another paradigm shift in beauty retailing," said Karen Doskow, director of Kline's consumer products practice, in 2015. "While everyone else has been flocking online, online pure plays are becoming physical. Omnichannel retailing strengthens both ways, as retailers and marketers strive to offer channel-agnostic consumers the convenience of shopping in physical stores and online." 
Clean, Good, Beautiful and Growing
The retailer's motto and selection of natural, organic and vegan skin care, body care and cosmetics feed into several booming beauty categories. For instance, the global organic personal care market is expected to reach $15.98 billion by 2020, according to Grand View Research.
Meanwhile, Kline has forecasted the natural personal care market to reach $46 billion by 2018. And, according to Transparency Market Research, the geographically fragmented global organic personal care products market will expand to $13.2 billion by 2018, representing a CAGR of 9.6%.
The Credo Beauty team developed a mix of products for the brick-and-mortar stores that have relevance to the clean beauty consumer and no undue overlap.
These categories have certainly been aided by the last great recession in the United States, which greatly eliminated over-indulgence and consumption for consumption's sake. In the wake of the economic turmoil, consumers have focused on authenticity, origin and emotional fulfillment.
As a result, they have turned to brands and media outlets that present conscientious consumption without sacrificing functionality, including disruptors, such as Tesla and Shinola, and media outlets, such as mindbodygreen and Well+Good.
Given the consumer dynamics and robust growth ahead, it's no surprise that Credo Beauty is eyeing expansion beyond its pair of retail flagships. In a recent interview with Global Cosmetic Industry, Shashi Batra, founder and CEO of Credo Beauty, spoke openly about the retailer's mission, focus and ambitions for future expansion.
Developing the Product Mix
Batra, a member of the original team behind Sephora's launch, said the Prince Street location for the inaugural New York store was chosen for its lively neighborhood feel. Consumers there look to discover new stores and brands, he said, and are ripe to be surprised and delighted.
Building a Competitive Experience Batra explained that while earlier generations of natural/organic beauty brands had to sacrifice style for efficacy or ethics, this is no longer the case. The category was historically focused on skin care and body care as a result of technical limitations.
Batra explained that clean beauty brand leaders are "very passionate makers" that are virtual rock stars to their consumers.
Only with expanded innovation have the makeup and fragrance areas expanded, enabling natural/organic brands to deliver competitive experiences. Indeed, today's innovators and consumers can have it all.
At the same time, natural beauty and personal care products were traditionally sold in venues, such as natural food stores, which lacked experienced staff. Many of the products on display in such venues would tend to have lackluster packaging.
The goal of Credo Beauty was to deliver more expertise to shoppers online and in-store, while carrying conscientious brands with a more aspirational positioning.
Batra and his team discovered that more than 100 brands met Credo Beauty's ethical and aesthetic values. As a result, the retailer can easily provide customers with a "clean swap"—a high-quality natural or organic alternative to a conventional product—at numerous price points.
Credo Beauty shoppers appreciate its specialization, said Batra, and the level of expertise the staff delivers. This gives the company an advantage over retail giants to service niches.
Meet Your Makers
Credo Beauty works closely with brands to maximize relevance and engagement for consumers and fill gaps in current product offerings. For example, eco-luxury brand Plume recently debuted a natural lash and brow growth serum at the retailer, which, "promotes growth and fullness of lashes and brows using 100% natural, non-toxic ingredients without synthetic chemicals."
Batra explained that clean beauty brand leaders are "very passionate makers" that are virtual rock stars to their consumers. This is the result of a more "intimate connection" between brands and consumers, powered by social media and heightened by realness, or authenticity.
With its plate full, Credo Beauty is cognizant of gaps that need to be filled in relation to conventional brands.
Consumers respond to the personal stories and passions behind the brands—illnesses, the birth of a child and so on—which create a potent connection. Unlike traditional brands, which might have once relied on "spin," Credo Beauty's brands focus on "saying who you are and being personal," according to Batra.
These, he said, are the disruptors.
No Limit to Growth
The retailer supports brands by sharing customer feedback, sales trends and inspiration for new products that fill a particular gap in the current mix. This led Global Cosmetic Industry to question whether the retailer, which knows its customers better than anyone, might one day launch its own private label products.
Batra countered that it is "difficult to do one thing well, and almost impossible to do multiple [things] well." With its plate full, Credo Beauty is cognizant of gaps that need to be filled in relation to conventional brands—but nothing is in the works at the moment. Instead, Credo Beauty is focused on continued expansion.
Batra noted that, as the clean beauty "movement" and its mantra of sacrifice-free conscientious consumption spreads, more and more communities in the United States will have the momentum to support retailers like Credo Beauty. The retailer will pursue new locations—including within other Manhattan neighborhoods—where there is sufficient critical mass.
That momentum is likely to continue to grow, creating new reach for ethical beauty.
Further Reading: The Ingredient Conversation
In conversation with Global Cosmetic Industry, Shashi Batra, founder and CEO of Credo Beauty, echoed a common refrain in the natural and organic beauty world, noting that the United States has banned significantly fewer beauty care ingredients compared to the European Union, creating uncertainty among consumers regarding what is natural and what is safe.*
Credo Beauty has communicated its commitment by posting a "dirty ingredient" list on its website, which includes materials, such as mineral oil, coal tar and parabens. The site also includes explanatory text for the reasons behind the exclusions, lending the retailer an extra layer of transparency.
Batra added, "We focus on beauty after the ingredient conversation has passed."
*For a counterpoint and deeper read into The Safe Cosmetics Modernization Act, read the Independent Cosmetic Manufacturers and Distributors' (ICMAD) "Looming Cosmetics Legislation: What You Need to Know"