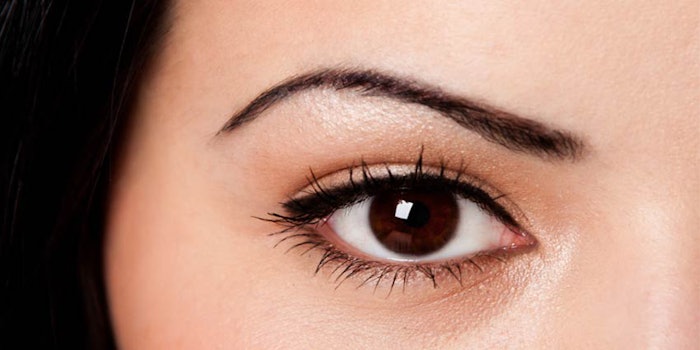 Plume has introduced a natural lash and brow growth serum, which will debut at Credo. The Canadian eco-luxury brand claims that the "serum promotes growth and fullness of lashes and brows using 100% natural, non-toxic ingredients without synthetic chemicals."
Plume's Lash & Brow Enhancing Serum washes off with water and can be used by individuals with contact lenses, sensitive eyes, and women who are pregnant or nursing. With regular application, "a substantial increase" in lash length, volume and density occurs within six to eight weeks, according to the brand.
It is rated zero on the green product database, Think Dirty. The product is available online at Plumescience.com and at select boutiques across Canada and the U.S.
 "As women, we want to feel good about the beauty products we're using on our bodies. The desire to have full lashes and brows shouldn't come at the cost of sacrificing one's health or enduring harmful long-term side effects," says Lauren Bilon, founder, Plume. "With nine different botanical active ingredients sourced from around the globe, women can feel confident adding Plume to their beauty regimen knowing it delivers significant results using only natural ingredients."
"People shouldn't have to choose between style and substance. At Credo, we offer brands and products that are clean, effective and beautiful. We are very excited to offer Plume to our community, their commitment to beauty without sacrifice is directly in line with our mission," said Shashi Batra, founder of Credo Beauty and a founding member of Sephora US.