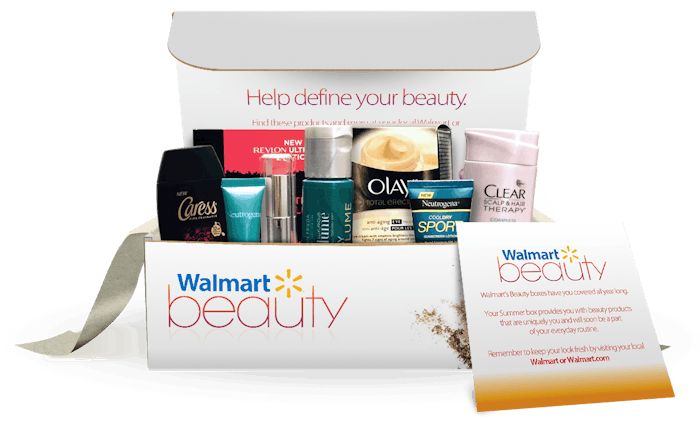 Walmart
BrandShare, which exclusively coordinates Walmart's Beauty Box, Baby Box and Grocery Box offerings, is seeking eye makeup and lipstick brands to participate in Walmart's fall 2015 Beauty Box.
The Beauty Boxes are sent to subscribers each season at a cost of $5.00 per box. Consumers may register for the program via https://beautybox.walmart.com/.
Depending on the size and weight of products, the Beauty Box can accommodate either full-size products or smaller samples.
Interested brands may contact:
Colleen McGovern
Vice President, Account Management
BrandShare
Tel: 1-646-476-6088 x212