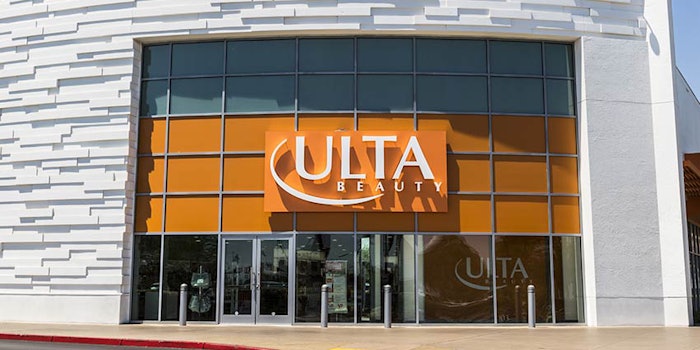 Ulta Beauty has announced its 2021 diversity and inclusion (D&I) commitments, as well as the appointment of Tracee Ellis Ross, actress and CEO and founder of Pattern Beauty, as the company's D&I adviser, "a formalized role to provide counsel, inspiration and drive accountability."
Previously: Sephora's Racial Bias Action Plan
The 2021 D&I commitments comprise a planned investment of more than $25 million.The key elements include:
Investing about $20 million in media across endemic and multi-cultural platforms to create more personal connections with Latinx, Black and other communities.
Launching MUSE (Magnify, Uplift, Support, Empower), a platform to celebrate, honor, and amplify Black voices in beauty with notable placements on The Today Show, Good Morning America and This is Us. 
Doubling the number of Black-owned brands in its assortment by the end of 2021.
Dedicating more than $4 million to marketing support of Black-owned brands within the company's assortment.
Introducing mandatory quarterly, in-store training for all store and salon associates in March 2021 to reinforce inclusivity and address unconscious bias. These comprise a $2 million investment.
Implementing a mandatory 2.0 version of Race Matters Leadership Training across field, distribution center and corporate associates in 2021. 
More than doubling D&I trainings across the enterprise for 2021.
Launching inclusive recruiting efforts with a diverse slate mandate.
Establishing a Diverse Leaders Program to empower more than 30 high-potential associates as future company leaders with CEO and executive mentorship.
Establishing annual performance reviews to include evaluations against the core value of Champion Diversity and the key competency of Inclusion.
In her new role, Ross will provide counsel and insight, and drive accountability to Ulta Beauty with a specific focus on BIPOC brand development, diverse leadership development and supplier diversity.
She will join internal Executive D&I Council Summits quarterly. The executive council is chaired by Dillon and brings together Ulta Beauty's executive team to holistically review D&I progress, gaps and opportunities.
"I look forward to formalizing an already existing dialogue and partnership around diversity and inclusion with Mary Dillon and the Ulta Beauty team," said Ellis Ross. "This work requires commitment and accountability from Ulta Beauty to ensure measurable goals are achieved. I am hopeful and optimistic our work together will create foundational change."
"As the country's beauty retail leader, we believe we have the power to shape how the world sees beauty and, as such, we have a responsibility to inspire positive change and drive greater diversity, inclusivity and equity," said Mary Dillon, CEO, Ulta Beauty "We are deeply committed to leading purposefully with and for underrepresented voices across retail and beauty on our D&I journey."
She added, "Authenticity as an inclusive brand with welcoming experiences for all and an approachable assortment are tenets of how we champion diversity at Ulta Beauty. We have mapped these commitments to impact every facet of our work. We look forward to sharing more as we continue on this journey with steadfast commitment from our teams and our newly established adviser Tracee Ellis Ross, who brings passion, experience and perspective to this important work."