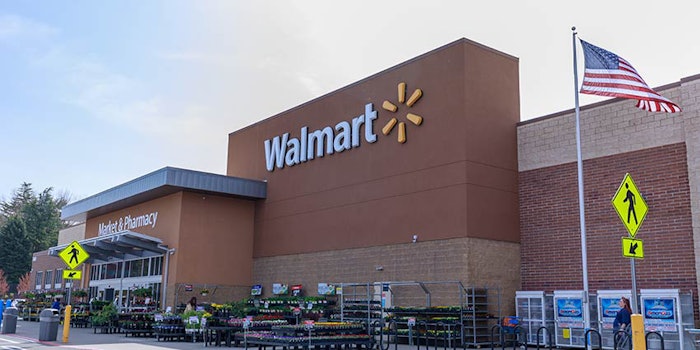 The Trump administration's multinational tarriff war is already a concern for the U.S. beauty industry regarding the European Union. Now, Walmart  is asking cosmetics suppliers to consider sourcing their goods in countries other than China to account for new tarriff moves there.
Per Business Day, an email sent from Walmart's procurement division to some of its cosmetics suppliers on Aug. 7, 2018, noted that a "large amount" of items in cosmetics all under the most recently proposed tariffs on Chinese goods.
Lipstick, eye makeup, powders and hair care products could all potentially be included. The retailer asked suppliers if they have facilities outside of China and, if not, would they consider investing in some as a way to broaden their sourcing ability.
Related: How Walmart Plans to Up Its E-commerce Profit
The email, obtained by Bloomberg, was titled "Potential alternative plan for WMUS D46 orders." (D46 is Walmart's internal code for the cosmetics department.)
"We are closely monitoring the tariff discussions and are actively working on mitigation strategies, particularly in light of potentially escalating duties," Walmart spokesperson Randy Hargrove told the publication. "One of those mitigation strategies is to understand what our suppliers are doing and what their plans and alternatives are."
Walmart accounts for 5% of L'Oreal's sales, according to Bloomberg Data; 7% of Coty's sales come from the retailer.
Greg Melich, an analyst at MoffettNathanson, told Business Day that a full-blown Chinese trade war could eliminate half of the retail industry's earnings growth in 2019. Retailers respond primarily in one of ways, analysts say: raising prices or getting their products elsewhere.