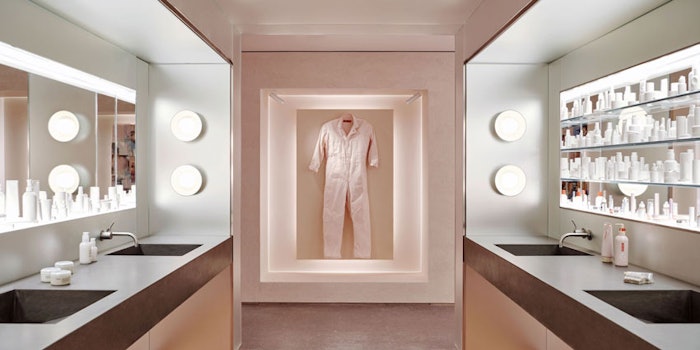 Glossier is going back to its roots with the opening of Glossier Flagship on November 8, 2018. 
The cult beauty brand's new two-story retail space is set to open at 123 Lafayette Street in New York City—the address where its founding office was established and then subsequently converted into a shoppable showroom in December 2016.
According to Glossier, the location will revolve around the touch and feel of the brand in real life. It is reportedly both a physical and sensorial embodiment of what makes Glossier, Glossier. The "immersive community space" was created so Glossier customers can get to know the brand and fellow shoppers.
The Details:
Glossier customers will be able to "hang out" with Glossier's Offline Editors;
Test and shop Glossier products; and
Visit the experimental "Boy Brow Room."
The retail space was designed by Gachot Studios with architecture by P.R.O.