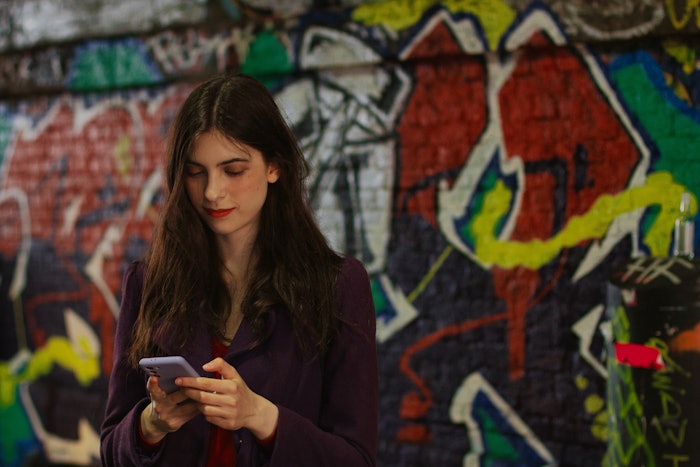 Depending on your disposition, "phygital retail" can sound like a disorder or a wellness cure. In reality, it's the best of both physical and digital shopping experiences rolled into one. When done or at least started properly, the two fuel each other and enhance the retail experience and increase sales.
"By connecting the two, you create a stronger foundation for retail," said Dominique Rush, brand marketing specialist at Beauty Collection.  
The great news is that according to every luminary I spoke to, phygital retail will grow sales and consumer loyalty.  
Kristian Edwards, founder and CEO of BLK + GRN, a digital retail business, said, "This is the perfect time for phygital retail said because people had to learn how to shop online during COVID but they miss being with each other. BLK + GRN went from digital retailing to nationwide events to plans to open up franchises nationwide."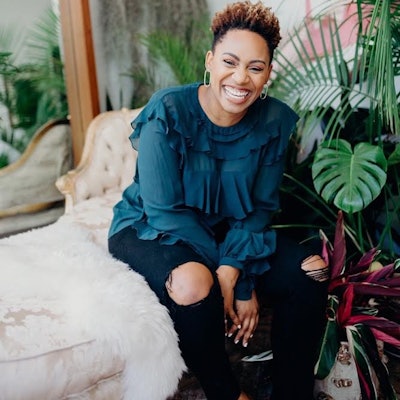 Cristina Nuñez, co-founder and general partner at True Beauty, said, "We are such strong believers in an omni channel strategy and our advice when we speak to brand founders is always think about wholesale in addition to DTC when building your brand."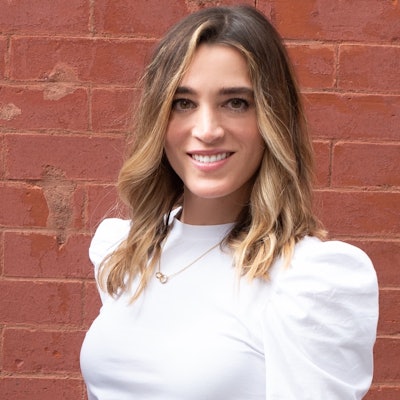 Brands and retailers need to be prepared to take on the phygital experience. In a recent paper by Greg Petro, founder and CEO at First Insight, 36% of companies are investing in digitalization of customer experience and 77% of consumers have changed the way they shop. Retailers and brands need to understand how people shop. In fact, 78% of all purchases will be made in store by 2024.  
In 2020, an unprecedented number of stores closed, some data pointing to over 12,000. In 2019, that number was 10,000. 
"Many of those closures were stores, including department stores, that were struggling prior to the COVID shutdown. Changing consumer behaviors, quick online discovery and 24-hour shopping ability, combined with new, emerging and powerful digital-first consumer brands have been increasingly pulling consumers online for years," said Deborah Benton, founder and managing partner at Willow Growth Partners.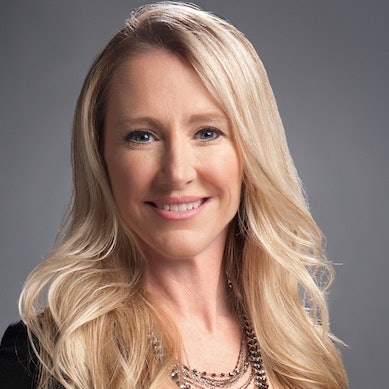 Benton continues, "Despite these challenges, for most categories in the health/wellness, personal care and beauty categories, phygital retail remains an incredibly important and strategic channel. It is important for brands, especially young, emerging brands, to be thoughtful and strategic about their retail strategy: who they partner with, what does the rollout look like, how much support will they receive, what are the working capital requirements, what is the margin profile, etc. Some retail stores or pop ups can be very instrumental for brand awareness and give consumers the opportunity to interact IRL (in real life) with the brand. However, they will not be a strong margin producing channel. Other wholesale channels will not offer the same 'discovery' or entertainment platform as an owned door, but will be great for broad distribution, revenue, and some level of customer acquisition. These are two very different strategies and need to be considered in the overall company strategy and balanced with capital and other resource constraints."  
Ryan Gnesin, CEO at Elevate Brands, believes phygital retail is a key strategy, a growing trend and part of the consumer's journey.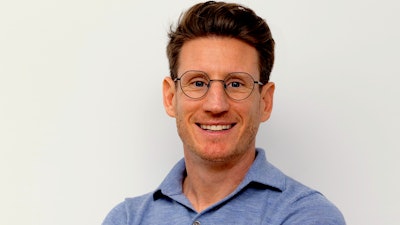 "It will drive higher revenue and also enhance retention," Gnesin said "Having a strong brand and cohesive identity is increasingly important in this environment. The move to phygital allows brands to get a better understanding of the consumer journey and ultimately provide an overall better shopping experience. Elevate has not yet made the move to physical stores but this is certainly on the cards for us in 2022 and beyond."   
Jessica Richards of Shen Beauty also shared that phygital retail has had a positive impact on her business because it allows consumers to order online and pick up in store, in turn alleviating time spent in store if they are more hesitant with COVID still running rampant or perhaps in a hurry. The other positive in the phygital world is that when consumers order online for pick up, 75% of them purchase additional items while waiting for the associate to bring them their items, according to Shen.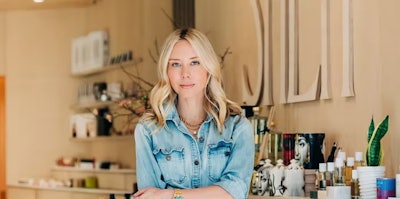 Richards said, "The biggest trend I have noticed in the phygital space is that our local customers are utilizing the online only discount opportunities and then picking up the order so they are benefiting from online exclusives. I think we at Shen are doing phygital well. I think the smaller businesses who hold onto inventory at location work well, but I do not think larger retailer/s brands have the capabilities. For example, I ordered a vest from Moncler for my son for Christmas and I had to wait five  days for it to get to the store and then was forced to stand in line even though I wasn't shopping, I was just picking up.  Thus, I canceled the order and had it shipped overnight."  
Benton said she noticed other trends, as well. 
"I am seeing big-box retailers like Target and Walmart increasingly bring very young brands onto their shelves, early in the brand's life," Benton said "While this can be exciting for the brand, without adequate working capital or sufficient support from the retail partners, this move can prove challenging and even destructive if executed incorrectly. It requires a great deal of capital and a strong internal/external team to support the inventory and launch program needed for a national roll-out. It is easy to get lost on the shelf at some of these large retailers if you have poor product placement or insufficient marketing support. Many of these brands have yet to develop strong consumer awareness because they are so young and without strong in-store support, will simply languish on the shelves. It is important for brands to have the conversation upfront about the kind of marketing/promotional support the retailer will provide at launch and beyond." 
Edwards added, "Retailers need to realize that most black-owned brands are smaller so retailers have to adjust their terms including order size." 
In general,  Nuñez has been most impressed by brands who used creative digital campaigns that engaged consumers online, but also encouraged them to interact in store and in person as part of the full brand experience. 
"We have seen a lot of 'pop-ups' throughout the last few months, particularly when COVID lockdowns were lifting, and people were ready to get back outside and be with other humans again," Nuñez said. "We saw a bunch of great branded truck pop ups around major cities, bringing beauty and treats to the people vs. consumers having to search for the brand. Consumers were able to interact with the brand employees, story, and fun giveaways all over major cities and it brought back a sense of community and fun for those who were able to participate in person, but it also provided similar sentiments for those online who were able to watch the stories and be a part of it from all over the world. Kudos to K18 Hair, Maude, Saie Beauty, and Hero Cosmetics for some of these activations.
Nuñez has also seen some beauty brands, like Vacation Inc., creatively use NFTs, digital art, wall installations, and displays to attract consumers who want to purchase products physically and in the metaverse (or at least are curious to learn what that even means). Ultimately, it is about leveraging the power of community and using people's common interests and values to drive a deeper connection to your brand and to each other. 
Benton believes a brand that is doing phygital retail well is Sephora. She said, "Constantly research ways to be more efficient and have a platform that is fully functioning. Everything has to be working properly to optimize the customer experience." 
Benton continued, "Sephora has always worked with young and emerging brands. However, starting a few years ago, they started getting some fierce competition from Nordstrom, Target and Ulta. These days, Walmart is stepping up in a big way in a variety of categories to entice young, powerful brands to launch in their stores, very early in the brand's life cycle. Again, with the right partner, these relationships can be very exciting. However, it's important to remember that there is a big difference between 'selling in' to one of these partners, and 'selling through' to the consumer. For a sustainable and profitable relationship, the latter must exist. A certain level of responsibility lies with the retail partners to really support the launch of these young brands onto their shelves; brands should focus on these types of conversations when considering entering into retail partnerships."
Richards suggests that consumers  who are utilizing pick up are doing it for ease and speed so creating a line just for pick up and making those customers have a very quick and easy interaction is the best way. 
Rush added, "Constantly research ways to be more efficient and have a platform that is fully functioning. The phygital retail should still represent your brand story and the heart of your products. Brands put so much into their beautiful products that I know they will make sure they are providing a well-rounded phygital retail experience for their clients. For myself, brands are a personal relationship and I do prefer the person to person contact in order to build a working relationship, so I would love for this to shine through the phygital retail plan they have for their business." 
Benton also advised that before launching into retail, take the time to really understand the channel economics, the required investment, and how phygital retail fits into the overall brand strategy. Finding the right partner is imperative:category, demographic, value proposition, pricing, competitive offerings, etc. While it is enticing just to go as broad as possible as quickly as you can, without the proper forethought and planning, entering phygital retail too big, too quickly, can have deleterious and sometimes fatal results.  
"Digital platforms, both brands and retailers, have to make research for consumers easier. Retailers have to offer more experiences and not only think about selling products. Ultimately, online conversion will increase and brick-and-mortar will decrease but it will take a lot of time, but smart brands who use digital and brick-and-mortar well will increase their sales," said Edwards. 
Richards agrees and thinks it's a great opportunity for the consumer to capitalize on e-commerce opportunities that do not rely on brick-and-mortar stores. 
Benton said, "Unequivocally yes. phygital retail goes far beyond conducting a simple transaction. We are social beings and most people still enjoy the connection, engagement and interaction afforded by phygital petail. In this new age of experiential retail, the onus is on the brand to create a retail environment that is interesting, entertaining and engaging on a more impactful level than simply selling product. The key for brands is to develop the correct strategy for what they are trying to achieve with Phygital Retail and ensure they execute accordingly."  
All this will build brand awareness and trust. It will also offer personalized recommendations and increase sales. This boosts brand loyalty and prevents being out of stock. 
Cristina said, "We are excited by some of the AI and VR investments made by retailers and brands alike. We are seeing more physical activations that include NFT installations, for example, and digital wall displays where consumers can shop both physical and digital products. We look forward to new ways for brands to speak to their consumers, educate them and foster the communities they are building online. We anticipate more brand collaborations, physical pop-up events and virtual engagement in the next year for brands to stand out and differentiate in this crowded and competitive market."  
There is a lot to look forward to in the future that is phygital retail. 
 Benton shared her thoughts on how a brand can know if they are ready to be in a national chain or any next big distribution step. 
"My thinking on this question has changed considerably over the last couple of years," Benton said. "Earlier, I would have encouraged a brand to stay digitally-focused for at least a few years, establish themselves and build up some brand equity prior to moving into retail. Now, I've seen young brands successfully enter retail much earlier. Again, I think it depends on the consumer, the category, the margin profiles and the brand position. For example, we have an incredible clean skin care brand, Bubble, in the Willow portfolio. Bubble launched in November of 2020 online only. While Shai, the founder, always knew retail was in her roll out strategy, she didn't think the timing would be for a couple of years post launch. Bubble's launch was so incredibly successful at raising awareness of the brand and clearly illustrated consumer demand for the brand. What Shai learned early on from her customers was that they were frequently shopping at Walmart stores. All of the big retail partners approached Shai very early on, a month or two after launch. Shai, to her credit, had done extensive research on her customers and who would be the best partner given her positioning. Last July [2021], Bubble launched in over 3,800 Walmart stores nationally, an incredible feat given the brand was only eight months old. To their credit, Walmart has been a terrific partner, recognizing the support that these young powerful brands need to succeed." Benton gave insight into how a brand can impact the consumer's retail experience, as well.  
"Depending on the format, brands need to offer more to the consumer than simply sitting on the shelf. If a brand is in an owned-door or a shop-in-shop or pop up format, focusing on a holistic experience for the consumer the second they walk in the door is ideal. One of our portfolio companies, Lalo, has just executed this strategy exceptionally well with the introduction of their first flagship store, Laloland, which opened last month at 0 Bond St., in NYC. The concept store is just beautiful, offering not only their own product to showcase and experience, but collaborating with other brands in the baby/toddler space to create a highly curated and broader assortment. From an entertainment perspective, Laloland offers play desks and complimentary activities for toddlers and even partnered with Union Square Play to offer parent/child classes, from music to sensory play. Lalo also set up a private nursing area and diaper change station with complimentary baby care products. This is a terrific example of a fully immersive and experiential retail offering that yes, is a sales channel, but more importantly, is an IRL way for consumers to experience and engage with the brand."
 Even with big retail partnerships, brands can go above and beyond just sitting on the shelf. Brands should effectively use QR codes to provide consumers with additional content and product information, some even offering digital promotions; of course, end caps and other unique retail positioning always helps brands stand out.