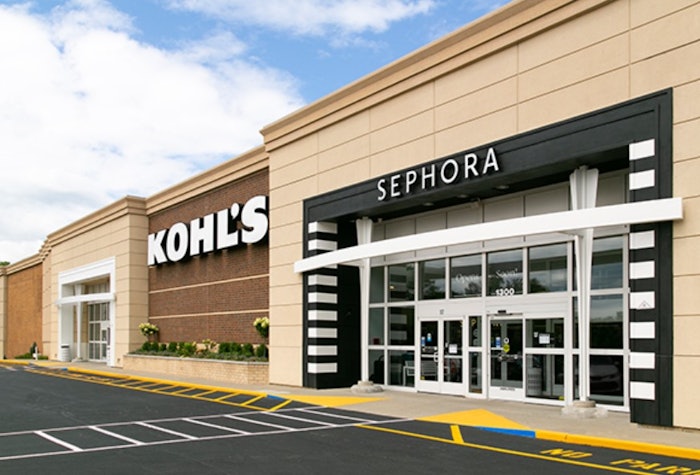 According to Kohl's Q1 2022 financials, "the 200 stores with Sephora at Kohl's shops delivered positive low-single digits comp store sales growth." Skin care, makeup and fragrance all performed well.
By 2025, Kohl's plans to generate $2 billion in sales from Sephora from a base of less than $200 million in 2021. The retailers split the proceeds 50/50.
Kohl's reports that half of Sephora baskets include additional product categories. 
Kohl's is on track to open 400 Sephora stores in 2022, compared to 200 in 2021. An additional 250 will open in 2023, bringing the total to 850 locations.
Notably, Kohl's is testing out Sephora shops in new small-format stores.