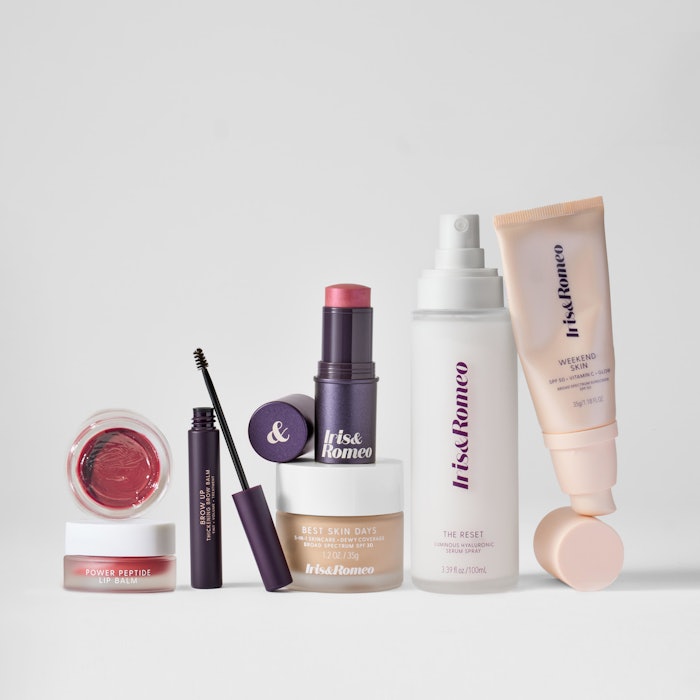 Iris&Romeo has announced its first retail partnership with Credo Beauty, featuring its full range of products in 11 stores nationwide and online at credobeauty.com.
All Iris&Romeo products meet the Credo Clean Standard, which goes beyond a restricted ingredient list and includes innovative sustainable packaging, transparent ethical practices and more.
In 2022, the brand experienced triple digit growth, which was fueled by a loyal customer base and highly-anticipated product launches, such as its award-winning Weekend Skin SPF 50 + Vitamin C + Glow.
In 2023, Iris&Romeo is expecting a triple digit sales increase year-over-year accelerated by direct-to-consumer and retail expansion. 
Michele Gough Baril, founder of Iris&Romeo, said, "When I launched the company it was my dream to have Credo Beauty as our first retail partner. Annie Jackson, co-founder and COO of Credo Beauty has had a clear vision of bringing together some of the most innovative, ethical, new brands in the space. I'm excited that new and existing customers can now try our amazing sensorial products in real life."
Tara Desai, CEO of Iris&Romeo, said, "We are fortunate to have an excellent investor base who are highly supportive of our retail growth strategy. Thanks to our investors, we have remained committed to launching new-to-market, innovative hybrid products to quickly scale our DTC business. We look forward to beginning our retail entry with our exclusive partnership with a best-in-class retailer like Credo Beauty."
Meg Lim, Credo Beauty color merchant, said, "Multi-use products are one of the fastest growing categories at Credo Beauty. Michele has created an incredibly thoughtful assortment of products that are easy to understand but can accomplish a lot all at once. I'm especially excited for our customers to try Best Skin Days—the amount of nourishing skin care ingredients, sun protection and sheer-but-buildable coverage packed into one little jar is astounding."