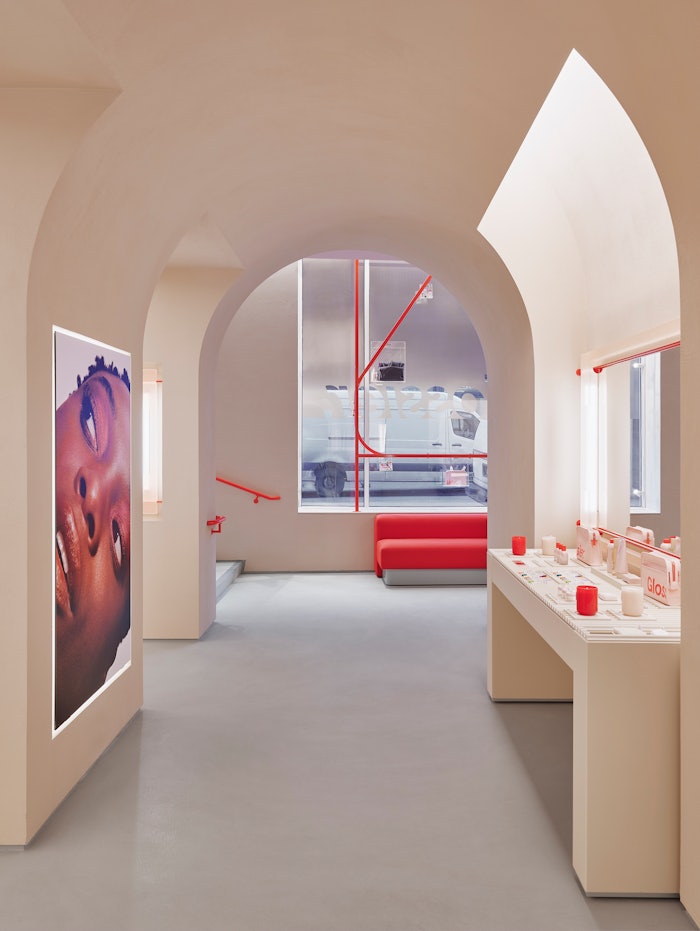 Glossier has opened a store in Soho—its ninth store location—that features interactive spaces such as the Glossier You Lounge, communal product testing area, selfie room, gift shop and more.  
There are two 15-foot long tables in the main area for guests to find, swatch, feel and use Glossier products.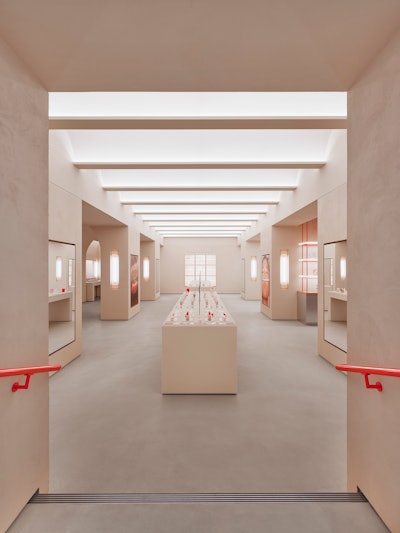 The product testing system is a special wet bar room for trying skin care products.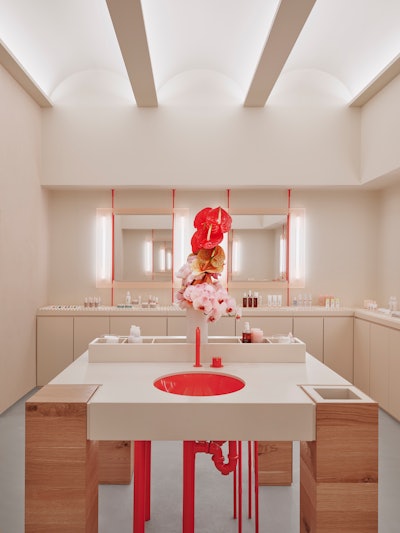 Inside the store, guests will see hidden touches that reference architectural and design motifs found in the New York City subway.
A special gift shop is where customers can find Glossier's full line of merch, featuring the exclusive black embroidered hoodie with the Glossier logo on the chest.
For each hoodie sold, Glossier will donate $5 to the Sadie Nash Leadership Project, whose mission is to strengthen, empower and equip young women and gender-expansive youth of color as agents for change in their lives and in the world. 
The store is located at 72 Spring Street, New York, New York.