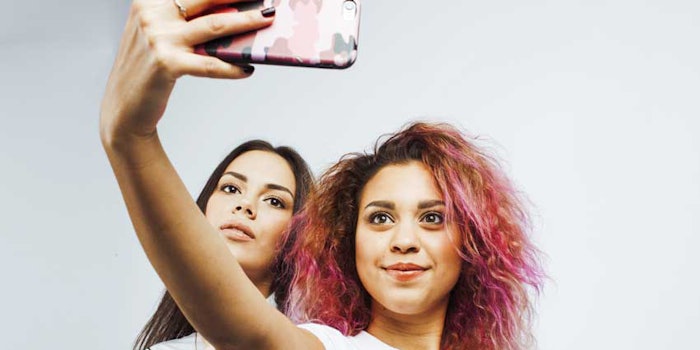 Today, the beauty shopper is taking advantage of the many beauty retail outlets available to her and stepping away from a few old standbys.
Beauty Retail Winners
Compared to 2006:
62% of women say they purchase more beauty products at Amazon.com
56% purchase more at beauty specialty stores (Sephora, Ulta, Bluemercury, etc.) and beauty specialty online stores (Ulta.com, Sephora.com, etc.)
52% are shopping more at specific beauty retail stores, such as Bath & Body Works, Bare Minerals, etc.
And although women overall tend to be abandoning more traditional retail outlets in favor of specialty beauty retail, almost half (43%) of women say they are purchasing the same amount of beauty products as they did 10 years ago at grocery stores, and 41% are purchasing the same amount at superstores.
Beauty Retail Losers
In the last 10 years, 39% of women say they are no longer using physical catalogs, while 32% of women are no longer frequenting department stores to purchase beauty products; and 29% are no longer turning to direct sales. Of all retailers, Amazon.com seems to have maintained its customer volume—and gained the largest amount of new shoppers.
Department Stores Aren't Giving Her Enough Newness
A generation ago, a trip to the department store makeup counter was a much-anticipated outing. Whether with mom, daughter or friends, it was the premier destination for all things high-end beauty. (See: Top 5 Reasons She's Shopping Less Often at Department Stores.)
Today, department stores are struggling to maintain their customer base, despite carrying luxury, quality brands. And although department stores with well devised e-commerce sites are able to convert a percentage of their lost in-store buyers to online buyers, it's apparent that department stores will continue to face competitive pressures for online key retailers that rotate their product mix regularly, such as beauty specialty stores (Sephora.com, Ulta.com), one-stop online shopping sites (such as Amazon.com) and even home shopping networks, which are regularly bringing new brands to the beauty marketplace.
But Brick and Mortar Gives Her Instant Gratification
Although online shopping sites have had the greatest rate of growth in the past 10 years, that doesn't mean the beauty consumer doesn't still carry a flame for brick and mortar retail locations. For many women, the allure and excitement of shopping for new beauty products in a physical store with easy access to testers and samples can't be beat, and it's easy to see why.
In addition to offering her the chance to swipe, sniff and shade her way through dozens of products—which is particularly important for fragrances and color cosmetics—shopping at her local Sephora, Ulta or Target has also become somewhat of a social event. Family and friends can join in; multiple products, looks, and brands can be tried without having to spend any money; photos can be easily shared with her larger online community, and that crucial instant gratification itch can be immediately scratched.
She Still Loves Superstores and Drugstores
According to female consumers surveyed, Target and Walmart have remained their primary destination for beauty shopping (69%), followed closely by drugstores, including but not limited to Rite Aid, Walgreens and CVS, with 62% of women purchasing beauty products at these stores in the past 12 months.
She Likes Options
Today's beauty consumer is all about information, and she actively works to educate herself—and her friends and family too, should they ask!—on what is happening in beauty, including ingredients, technologies and treatments.
Eighty-five percent of women surveyed agree that there are many more brands available on the market today that appeal to her, compared to 10 years ago, and she couldn't be happier. (This attitude comports with the decline in department stores detailed above.)
Even if she's a makeup minimalist, when it comes to picking her products, the consumer likes having options. Beauty consumers are deeply engaged with what the industry has to offer her, and they enjoy the process of finding something new to use and love.
She's a Creature of Habit, Until She Isn't
Interestingly, as much as this consumer says she's experimental, in a lot of ways she is a creature of habit, and continues to buy her favorites on a regular basis. This isn't to say that she won't try new products, because she absolutely will, but loyalty is important. Until she is convinced that your brand or product is going to outperform her old favorites, don't be surprised that she goes back to them easily and naturally.
As a result, she seamlessly flits back and forth between the drug store shampoo and conditioner she's used since college and the high-end salon brand her stylist used on her last visit. So don't expect her to pick and stick with just one thing, because she just isn't that type of consumer.
She's Shopping More Frequently
Today, 24% of women shop for beauty at least once a week, compared to only 9% who did so in 2006. Forty-one percent of all women say they shop for beauty products monthly, compared to 24% of beauty buyers in 2006. (See: T-1. Top reasons she would purchase.)
What She's Buying More
Some of 2006's basic products have increased in use today, while many of that year's top picks now skew lower due to specialization or lifestyle changes:
Anti-aging treatments rose 18% due in large part to younger women realizing the importance of preventative facial care and understanding the effects of sun exposure
Facial daytime moisturizer grew 14%
Lip treatments grew 15%
Facial bronzers increased by 7%, which may be attributable to the rise of tinted moisturizers
What She's Buying Less
Body moisturizers dropped 10%, maybe due to the onslaught of natural oils, which don't fall into the traditional category of "body moisturizer"
Lip gloss fell 24%, which may be attributable to the many new types of lip stains that are not necessarily glossy
Products for bathtub use fell 45%, which may be attributable to a busier lifestyle, or the new luxury of today's shower oils, gels and after-bath creams
What She's Willing to Pay, by Category
When we asked women how much they spent per product category per month, we were not surprised at the resulting amounts, at first. Most women are comfortably in the lower dollar categories of spending each month—up to $50 per month, per product category.
The data gets interesting when you look at the higher dollar spends in color cosmetics. The relatively recent onset of ultra-expensive color cosmetic products is catching on and impacting where women have traditionally splurged: pricey skin care.
Today, women spend more on color cosmetics each month than they do for skin care products, bath and body, or hair care products and tools. More women spend more than $76 on color cosmetics (15%) each month than they do on skin care (12%). In fact, 31% of all women will spend between $51 and $100 on makeup each month. Among survey respondents, including boomers, 72% are spending up to $50 per month on cosmetics products for the face.
Hair care products and tools have trended more luxe, but most women still buy the basics. While the hair care category overall—but particularly prestige—is undergoing explosive growth in the United States, most women have yet to embrace top-dollar shampoos and conditioners. However, they will occasionally splurge on relatively new categories such as hair masks and dry shampoo.
Seventy-nine percent of women spend up to $50 per month in hair care, with only 21% saying they spend more than $51 on this consumable product. Gen Xers splurge the most, with 23% buying more than $51 in hair care products and tools each month.
Bath and body gets the lowest monthly spend, with only 16% willing to pay more than $51 each month for products in this category. Millennials spend the most on bath and body, with 36% spending more than $51 per month.
Brand Awareness: Which Brands Have Moved the Needle?
Ten years ago, we asked women: "have you ever heard of X facial skin care brand?" This seemingly simple question yielded fascinating results when we asked the same question in 2016. The answers allowed us to determine which facial skin care brands have moved the awareness needle the furthest in this product-crowded market since 2006 (F-3).**
Given that there are now hundreds of brands for her to choose from that were not around a decade ago, this was no easy accomplishment. While the brands aren't necessarily a surprise, it is interesting to view the entire list of facial skin care brands rated and benchmarked against their 2006 levels of awareness to see which brands have moved the awareness needle the most (Burt's Bees) and the least (Aveeno).
Next Month: The Conclusion
The final article of this 4-part series will take a look at a few of the trends we see guiding the beauty industry for the next 10 years and beyond.
_____________________________________
Based in sun-seared San Diego, Denise Herich is co-founder and managing partner at The Benchmarking Company. The Benchmarking Company provides marketing and strategy professionals in the beauty and personal care industries with need-to-know information about its customers and prospects through custom consumer research studies, focus groups, its annual PinkReport™, and consumer beauty product testing for marketing claims. www.benchmarkingcompany.com
Footnote:
* The Benchmarking Company's (TBC) PinkReport: 10 Year Beauty Benchmark (2006-2016)—A Consumer Love Affair with All Things Beauty (benchmarkingcompany.com/pinkreports), provides a detailed look at the US female beauty consumer. This report details extensive quantitative primary research designed to uncover the aspects of this consumer's interaction with beauty, as well as what is, and is not, driving her interest in your brand or store. Thousands of US women were invited to take part in the online survey, which was completed by 6,212 female beauty consumers who have used beauty products within the past 12 months. The comprehensive survey instruments, which included over 75 in-depth questions, was developed based on exploratory psychometric and demographic questions. In order to qualify for this study, respondents had to be female and live in the United States, be between the ages of 18-70, and shop for beauty products. All research was conducted between May and June 2016.
**More than 300 brands were covered in this study.