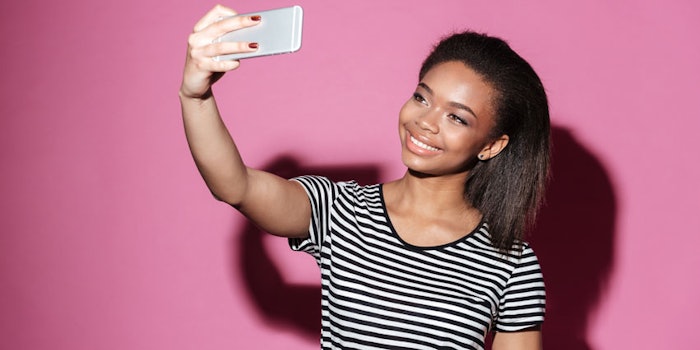 Augmented reality (AR) beauty apps have made trying on makeup so easy that consumers no longer need to even step into a store. Technologies like AR makeup and virtual try-ons are the future—and the cosmetics industry is taking notice. Industry leaders are partnering with and buying up small startups in Silicon Valley and other tech hubs to gain expertise in AR, artificial intelligence (AI) and other technologies.  
This raises a concern for both startups and large potential buyers: Is the intellectual property (IP) behind AR technology being properly protected with patents, trademarks, service marks and trade secrets making these startups more valuable and more attractive for potential purchase or partnerships from the large company point of view?  
ModiFace is acquired by L'Oréal
Modiface, a company whose pioneering smartphone app allowed consumers to scan their face and virtually apply a product in real-time, was one of the first companies on the AR scene. Due to the success of its business, ModiFace no longer builds its own apps. Instead, ModiFace recently partnered with several established cosmetics brands to integrate its shopping and virtual try-on technology into the brands' online and physical shops. ModiFace's technology is behind the makeup mirrors appearing at MAC stores and the virtual try-on tool in the Sephora app. The company also recently worked with Benefit Cosmetics to release an eyebrow try-on tool.
ModiFace—and its IP—was acquired by L'Oréal earlier this year, guaranteeing that consumers will see more AR technology not only in apps but in stores. In April 2018, it was announced that ModiFace had partnered with Pinterest to build a machine learning system to decode skin tone in images. Now, when consumers search "makeup ideas," Pinterest invites them to pick a skin tone range to narrow their search.
A quick search for patents at the United States Patent and Trademark Office (USPTO) reveals that ModiFace currently owns seven U.S. patents. Savvy business owners in the cosmetics field will expect this number to rise.   
MatchCo and Giaran are acquired by Shiseido
MatchCo specializes in developing software that allows consumers to create customized foundation products to match their skin tones. Giaran, a startup that develops AI technology, enables consumers to apply and remove makeup virtually so they can see how they look before they make a purchase.
As of April 2018, a search for patents owned by either MatchCo or Giaran showed no U.S. patents, although their patents could be recorded under another entity name. Regardless, this number will certainly be expected to go up, as well. This number will certainly be expected to go up, as well.
YouCam Makeup Partners with Perfect Corp.
YouCam Makeup has become one of the most popular AR beauty apps in the world. YouCam allows consumers to use 3D face scanning technology to create a virtual makeover. YouCam's most popular feature, however, is the selfie makeover tool.
Like ModiFace, YouCam has also built out the business side of its app, forging partnerships with cosmetic giants like L'Oréal and Estée Lauder, to introduce the brand's products through in-app purchases. YouCam is also making deals with professional makeup artists, such as Kristofer Buckle, to offer comprehensive new looks that consumers can virtually try on.
Just recently, Perfect Corp., a beauty app developer, announced it offers 1-on-1 beauty consultations through its Perfect Corp. suite of apps, many of which are powered by YouCam's AR technology to apply virtual looks during those appointments.
Service marks can be used to protect new services delivered through AR technology. Additionally, Perfect Corp. is already protecting the look of a display screen with a design patent, which is another tool in the IP arsenal that can be used to protect the appearance of products. For example, head to Google Patents (like Google Image, but for patents) and search for U.S. D810,117. In the digital world of apps and AR, obtaining design patents can be a solid strategy to grow and protect valuable IP rights.
With these digital trends taking over the cosmetic industry, it will be important for innovative cosmetic technology startups to build their patent and trademark portfolios around AR technology if they want to look more appealing for acquisition and partnerships.  Startups of this sort would also do well to remember that service marks—which act like trademarks for services rather than products—can be used for protecting beauty consultation services through AR apps. Additionally, trade secrets need to be handled a certain way to achieve trade secret legal status.
IP Checklist for Cosmetic Technology Startups
Were utility patent applications filed for potentially commercial AR inventions before any public disclosures were made of new products?
Were design patent applications filed for graphical user interfaces before any public disclosures were made of new technologies, digital products or apps? Were trademark applications filed for potential AR products?
Were service mark applications filed for beauty consultation services through AR apps?
Are potential trade secrets being properly managed and secured? 
Are IP and confidentiality clauses in your employee and collaboration agreements?