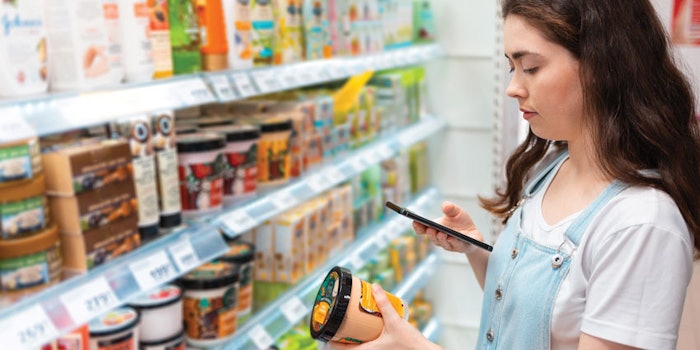 With established retailers shuttering left and right, and more and more purchasing shifting to online, it's easy to read the writing on the crumbling shopping mall wall. Or is it?
"Obviously, the biggest trend is that the online shopping channel continues to be strong," says Larissa Jensen, beauty industry analyst, The NPD Group. "However, the fact remains that bricks-and-mortar retail is still the largest in size and in dollars. And in order to win overall, a brand needs to win in bricks-and-mortar."
Looking back at recent historya, Nielsen data has shown that "physical retail [results have] been impacted by space contraction and SKU optimization," and that "brands need to help their retailers to find reasons to come into the store."
That said, NPD data from early 2019 shows that while online prestige beauty sales rose 21% in 2018, compared to 3% in physical retail, 80% of prestige beauty sales were still happening in the physical retail channel. Critically, physical retail achieved dollar sales increases in each of the last three years. In fact, the oft-lamented department store channel netted more than twice the same store sales growth as the broader brick-and-mortar sector.
Sales migration from brick-and-mortar to online channels is moving fastest in the hair and skin care categories, while makeup and fragrance have shifted much more slowly. Still, the obvious need to attract Gen Z and millennials makes e-commerce a must-have.
Those brands born online have sometimes grown at enviable rates of 147% (Curology) and 69% (Glossier), but success is not spread equally. And even direct-to-consumer darlings like Kylie Cosmetics and Colourpop have established physical retail partnerships.
Looking ahead, beauty retail industry has an optimistic outlook—in fact, Euromonitor International forecasts beauty specialist retailers to earn $24.676 billion in 2019 and $26.304 billion in 2020. Much of that can be credited to the unique shopping experiences offered by these retailers and the brands selling within them. Read on to learn what will drive consumers into the stores in 2020 and beyond.
No Package, No Problem
With plastic waste and sustainability at the forefront of so many consumers' minds, brands are seeking ways to offer a high-quality product with less packaging. For example, the House of Mugler recently sought to reinvent the fragrance fountain concept, a perfect way to bring a consumer back into the store. Collaborating with Diam Group, the brand produced a dispenser designed to refill three of the brand's most popular fragrances—Aura, Alien and Angel—at the point-of-sale. The new fountain was inspired by the form of a droplet. Suspended around a stainless steel mast, the dispenser serves as a visual focal point that is nonetheless compact enough to be set up in a strategic position within the retail environment.
"For this new fountain, we used a global eco-design approach, reducing for example the thickness of the materials and prioritizing components that are easily separated," explains Bruno Blin, Diam's sales director.
In addition, the fountains are treated inside and outside to prevent corrosion and increase durability.
Eco-niche body care pioneer, Lush, has taken the sustainable packaging trend to the nth degree by launching the Lush Naked Shops, which sell products completely packaging-free. Currently in Milan, Berlin and Manchester, with Hong Kong soon to follow, the stores feature the company's beloved shampoo bars and solid deodorants, and also include new items, such as naked shower gel (pictured): a foamy soap shaped like a plastic bottle.
To eliminate further need for packaging, the brand offers the "Lush Lens" feature on its Lush Labs app. The consumer simply scans any Lush product and the app identifies it, complete with a list of ingredients. And, to take their purchases home, a shopper can purchase a sustainably sourced cork container or fabric knot wrap—or, naturally, utilize a reusable bag. 
Want to read the full article? Check out Global Cosmetic Industry's November 2019 digital magazine.
Footnotes:
a"Special Report: Beauty 2018-2020," page 10, April 2019; find past issues and articles at www.gcimagazine.com/DM