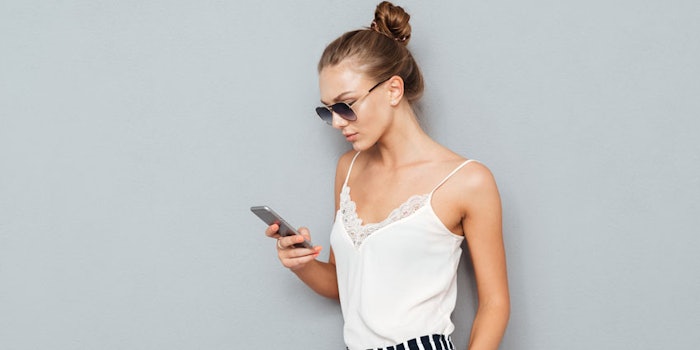 Social shopping is perhaps one of the most powerful catalysts for change within the beauty and personal care industry. A new social selling marketplace, ShopThat, has launched to make shopping beauty influencers' makeup looks even more seamless for consumers. 
ShopThat is powered by Facebook Messenger and does not require the user to download an app, create an account or visiting a website.  
Ami Moore, founder and CEO of ShopThat, explains what makes it different than other apps and services of this nature, "For starters, we're not an app. You just like a shoppable post, then we send you a Facebook message that lets you directly shop all the products from the post. You see it, you like it. Seconds later, you own it."
How it Works:
Visit launch.shopthat.io to activate ShopThat in Facebook Messenger
Connect your Instagram/YouTube accounts
Like a shoppable post, denoted by ShopThat's emojis
ShopThat sends you a message that lets you shop all the products from the post
Checkout, right in Messenger
Every time followers buy products from your shoppable post, you receive a commission
Beauty influencers can join ShopThat here: shopthat.io/influencers
Retailers can join ShopThat here: shopthat.io/retailers 
For more information, please visit www.shopthat.io