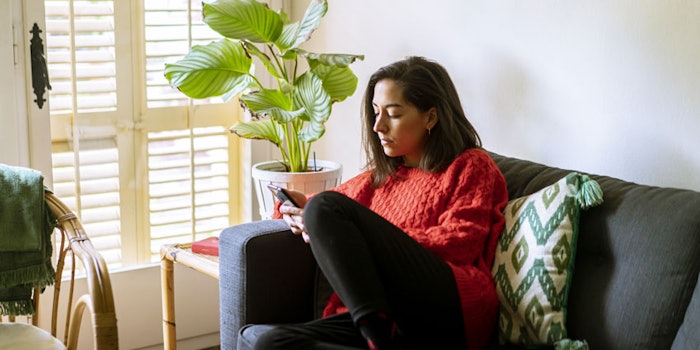 While brick-and-mortar retail locations remain closed as the world attempts to flatten the coronavirus curve, consumers' online shopping carts are staying full.  
According to Mintel, younger consumers in the United States are gladly embracing the shift to e-commerce shopping.
2020 Online Shopping and Sampling
Fifty-three percent of younger millennials (aged 25-32) shopped for beauty or personal care products on Amazon in the last 12 months.
Forty-three percent of consumers cited product samples as a motivation for more online beauty shopping.
Twenty percent of U.S. women aged 18-34 cite virtual reality tools as a motivation to do more online shopping.
Twenty-three percent cite rewards for online engagement as something that would encourage more online beauty shopping.
Lauren Goodsitt, senior global beauty and personal care analyst, stated, "The full impact of this public health crisis is yet to be determined, but few things remain certain: cleanliness standards, sampling and the overall shopping process will be forever changed. Retail stores that take precautionary safety measures and alter their in-store procedures will be trustworthy in the eyes of consumers. At a time when consumers are confined to their homes, it is critical that brands find new ways to engage. Utilizing enhanced digital technologies and providing human interaction via online portals will drive online shopping, helping to keep businesses afloat during trying times."