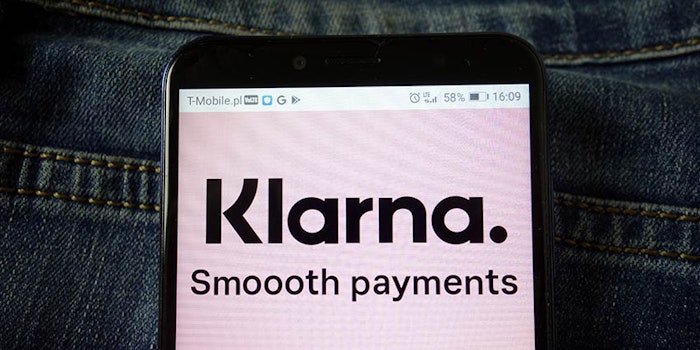 Sephora recently added Klarna to its e-commerce experience, allowing shoppers to pay off products in four equal payments without racking up interest. Services tend to be free if consumers pay installments on time. The move comes amid an online shopping boom and one of the worst economic crises in modern memory amid COVID-19 outbreaks.
What's the benefit? According to buy now, pay later service Afterpay:
On average, merchants see customer conversion rates increase by over 20%
Average order values increase by over 25% compared to all other payment methods
Klarna already has 85 million customers globally and more than 200,000 retail partners around the world, according to the company. Klarna serves 7 million consumers in the United States.
To compare, competitor Afterpay has more than 5 million active shoppers in the United States with about 9 million consumers having joined the platform. More than 1 million of these consumers joined in the last 10 weeks, per Afterpay. This represents a 30-40% increase in the weekly run rate from January and February.
Afterpay says more than 85% of its orders are made with debit cards.
More than 15,000 brands and retailers are using Afterpay, including Lancer Skincare, Marc Jacobs Beauty, Perricone MD, Soko Glam, The Hut Group and YSL Beauty. Afterpay reportedly assisted merchants in processing $2.4 billion year to date through Q3 FY20, a 354% increase over the same period in FY19.
In April of 2020, Afterpay had more than 15 million app and site visits, and Afterpay's U.S. Shop Directory contributed nearly 10 million lead referrals to its retail partners, per an announcement.
"At a time in which ecommerce has become the primary way people are shopping, there is a growing interest and demand among consumers to pay for things they want and need over time using their own money, instead of turning to expensive loans with interest, fees or revolving debt," said Nick Molnar, co-founder and U.S. CEO of Afterpay. "We feel so grateful to partner with the merchant community to support their shoppers and help them attract more customers, as commerce and retail starts to rebound over the next several months."