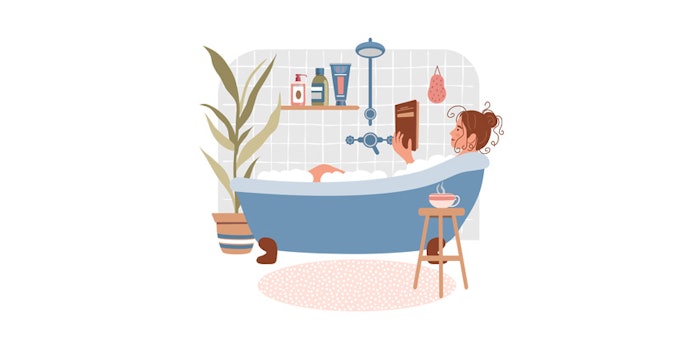 Keeping track of industry trends during the last few months of the coronavirus pandemic has been no small feat.  
Social Standards analyzed social data points into benchmarked insights about every brand, product, feature and trend consumers talk about, and presented the data in a new report, "COVID-19 Insights: Beauty - May 2020."
The report stated:
Lip care continued to grow, with products like lip exfoliant, lip oil, lip balms and masks on the rise. Consumers' main concerns seem to focus on softening, moisturizing, dead skin and soothing.
Face masks, which are required to be worn in public in many places, have brought about skin care concerns regarding breakouts, irritation, pimples and acne.
While DIY saw significant growth during the pandemic, conversations about on-premise services (hair salon, nail salon, spa, etc.) came back. While consumers talk about returning to non-essential beauty businesses, many are still concerned with coronavirus.
Despite spending most of the time indoors, sun care continued to grow. Consumers cited blue light and skin cancer as motivators.
Mentions of working from home (WFH) started to decline slightly in beauty conversations on Instagram; however, mentions of natural skin and healthy skin in beauty-related WFH conversations grew quickly in May.
Sustainability may have taken a back seat at the beginning of the COVID-19 outbreak, but eco-conscious topics continued to grow and sustainability efforts rebounded.
Self-care continues to grow and be aligned with growing topics in beauty. The majority of the most significant topics in self-care conversations saw consistent growth in overall beauty conversations on Instagram. The brands highly associated with self-care also grew in beauty—in fact, the relationship between brands' growth in self-care and brands' growth in beauty is incredibly linear, suggesting growth in self-care equates to growth in beauty.
When identifying which brands are most aligned with the top growing benefits & concerns in Beauty, Belif, The Inkey List, Supergoop, and Rodan + Fields are among the winners.