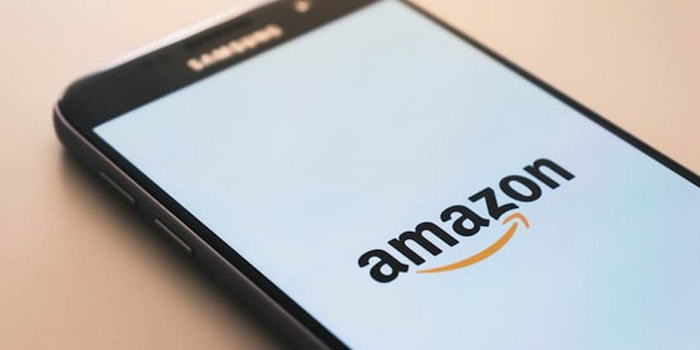 As part of its Climate Pledge Friendly program, Amazon will feature products bearing the EWG Verified label. Products that hold one or more of the EWG certifications that are part of the program receive a Climate Pledge Friendly badge as well. The program currently has more than 75,000 products across categories featured as more sustainable.
EWG Verified products "are free from chemicals of concern and meet the strict transparency guidelines," per EWG.
Consumers will be able to access information about the certifications behind each Climate Pledge Friendly badge and can browse the full program at www.amazon.com/ClimatePledgeFriendly.
"We are delighted that Amazon has selected the EWG Verified mark to include in its effort to feature more sustainable products as a way to protect our climate," said EWG president Ken Cook. "When Amazon shoppers see the Climate Pledge Friendly badge on a product that has earned the EWG Verified mark, they will immediately know that, in addition to meeting our industry-leading benchmarks for health, it is also one of the products identified as more sustainable on Amazon."
"By choosing EWG, Amazon set a high bar for selecting third-party certifying organizations," said Jocelyn Lyle, EWG's senior vice president of partnerships and development. "Amazon and EWG are both committed to a rigorous, science-based and transparent approach to verifying consumer products. The expansion of Climate Pledge Friendly offers customers an even wider range of options for shopping more sustainably."
"The EWG Verified mark is recognized as the gold standard for health and transparency," said Carla Burns, EWG's senior director of cosmetic science. "EWG has long verified cosmetics and other personal care products, and recently expanded into household cleaners, baby diapers and ingredients.
Burns added, "Because of this new EWG partnership with Amazon, more consumers will learn about the rigorous science-based criteria we've developed to measure a product's impact on human health and our fragile environment."
"Customers want a way to make more sustainable and informed shopping choices, and Climate Pledge Friendly is ramping up its efforts to help customers know their purchases meet sustainability standards and are helping to preserve the natural world," said Adam Werbach, global lead for sustainable shopping at Amazon. "We are excited to add EWG Verified to the Climate Pledge Friendly program's trusted third-party certifications, which allow customers to discover and shop even more Climate Pledge Friendly brands and products."
"Amazon's Climate Pledge Friendly will now give consumers easy and direct access to EWG Verified products," said Aya Matsumoto, EWG's manager of development and external engagement. "The Climate Pledge Friendly program will inspire more brands and manufacturers to formulate products that meet EWG's standards."