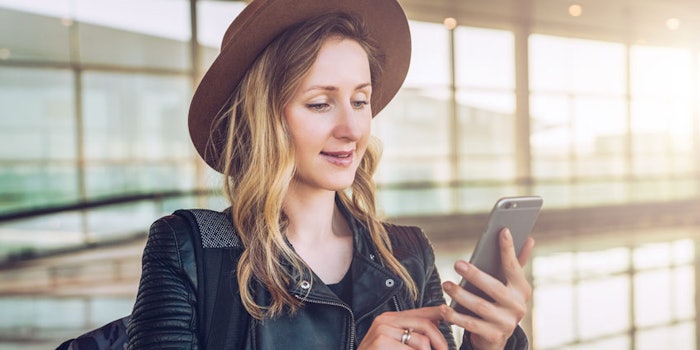 For today's young consumers, it is becoming second nature to always include mobile and digital platforms when making purchase decisions. 
A recent Accenture study, commissioned by Facebook IQ, focused on how the customer journey is evolving across beauty categories, specifically for makeup and skin care. The study surveyed 1,682 female beauty shoppers in the U.S. Respondents were shoppers,18 and older, who had purchased makeup or skin care products in the three months prior to July 2018.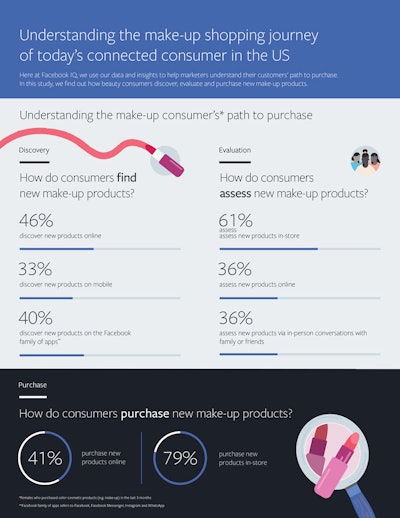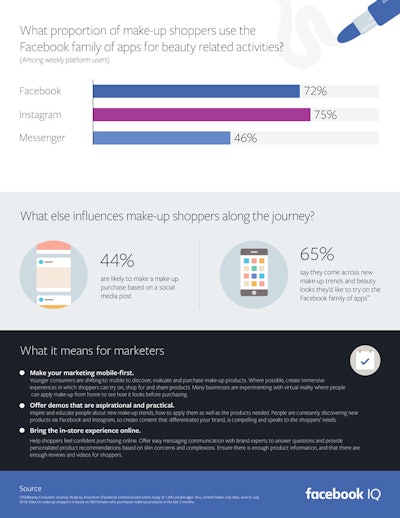 Key Takeaways
According to Facebook IQ, marketers should:
Make marketing mobile-first. Brands should create an "

immersive experience in which shoppers can try on, shop for and share products."

Demos should be aspirational and practical. Brands are encouraged to create content "

that differentiates your brand, is compelling and speaks to shoppers' needs."

Bring in-store experiences online. Brands should offer "

easy 

messaging communication

 with brand experts to answer questions and provide personalized product recommendations based on skin concerns and complexions."
For more information, please visit www.facebook.com/iq/articles