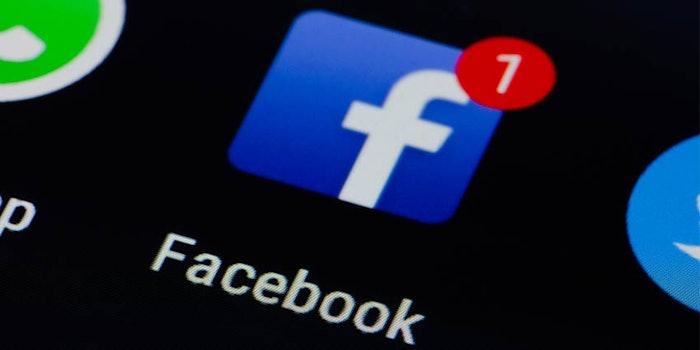 Facebook IQ's 2020 Topics and Trends Report was released with an expansion from solely looking at U.S. trends to the trends that surfaced in 13 additional countries in four regions. Topics and trends in this report span across six categories: art and design, beauty and fashion, food and drink, mind and body, entertainment and travel and leisure.
Related: Google Reveals Top Searched Beauty Trends of 2019
The overarching trends Facebook IQ has forecasted for 2020 center on five topics:
Acting greener: pushing for sustainability through small lifestyle changes
Changing the channel: using new platforms and mediums for art and entertainment
Getting hands-on: increased participation in tactile activities
Going back to basics: returning to minimalistic products and routines
Making everyday moments special: turning everyday rituals into micro-moments of excitement
Existing trends from one market could sooner or later emerge in another. For this reason, Facebook IQ explored the various trends separately appearing in four regions:
Asia Pacific
Australia: Straight to the gut

The link between gut health and the kidneys, heart and brain has inspired individuals to work to ensure their overall health through maximizing good bacteria inside the gastrointestinal tract.

India: Domestic treks

People are exploring the outdoors through mountaineering and trekking adventures to get to know different regions and test their physical limits.

Indonesia: Esports for the win

The increasingly-popular competitive video gaming trend has switched tracks from being viewed solely as recreation, to being acknowledged as a viable profession.

The Philippines: Skin care, but simple

There is an emerging new emphasis on skin health, but with a transition from complex rituals and harsh products to condensed routines, as well as an increased awareness of the skin's natural protective barrier.

Thailand: Coffee comes home

The craft coffee scene is growing in Thailand due to the emergence of foreign café chains in the country.
Europe
France: Screening labels

People are demonstrating an increase in the amount of attention they pay to product labels as a result of consumer's growing chemical literacy.

Germany: Meat, evolved

Despite the country's meat-centric cuisine, Germany has one of the highest rates of vegetarianism in the world, which has inspired local companies to produce more vegan packaged foods.

Sweden: Fashioning the future

As one of the most sustainable countries in the world, Sweden is pioneering sustainable fashion trends and its fashion week this year drew attention to the industry's effects on the environment, and in particular, the atmosphere.

United Kingdom: Fitness is fun

Following a U.S. trend, boutique fitness centers are hosting dance-based classes that deliver fun workouts in a party setting.

United Kingdom: Re-commerce

A rise in thrifting, particularly on the cellphone, has people in the United Kingdom buying vintage clothing. Online thrifting poses an increase in inconvenience that's attracting people to online shopping platforms.
Latin America
Argentina: Astrological intuition

People are using their astrological signs to understand their personalities and to sharpen their intelligence.

Brazil: Tinker time

Maker culture is thriving in Brazil and an increasing number of people are experimenting with 3D technologies, electronic prototypes and laser cutting. It is so popular that schools are beginning to incorporate this type of DIY building into their curricula.

Brazil: '80s youth

With the internet's memorialization of '80s pop culture and the attractive simplicity of the era, people are embracing vintage tech and choosing to play music on cassette tapes as opposed to streaming platforms.

Mexico: Indie art spaces

Artists are using unconventional spaces as low-cost sites to experiment and innovate. The art scene is undergoing a revolution due to DIY venues for contemporary art.

Mexico: Little Tokyo gets big

The area of Mexico dubbed "Little Tokyo" has seen a rush of new businesses, as well as visitors, which includes upscale sushi bars, coffee shops and a new Tokyo-style record bar.
North America
Canada: Beekeeping for good

Beekeeping is becoming a popular hobby as more and more people understand the importance of bees to the local ecosystem. The country currently has over 8,400 beekeepers, from backyard gardens to entire social groups.

Canada: Plant parents

Indoor gardens are trending, as people want to add greenery to urban spaces. Plants act as living air purifiers and as growing numbers of people treat their plants as part of their families, online sales of plants have increased.

United States: The bath is back

As people embrace different forms of self-care, baths have worked their way back into the mainstream. Beauty influencers have also begun touting the benefits of temperature variation. People are also sharing DIY recipes for bath salts.

United States: Flexitarianism

With the increase in awareness of one's impact on the environment, there are growing numbers of people participating in flexitarianism, or dabbling in veg-heavy diets, while still enjoying their favorite meat dishes.

United States: From pods to screen

Podcasts are continuing to gain po[pularity and some shows with cult followings are making the transition to TV. Screen adaptations of popular podcasts allow fans to engage in more dimensions.