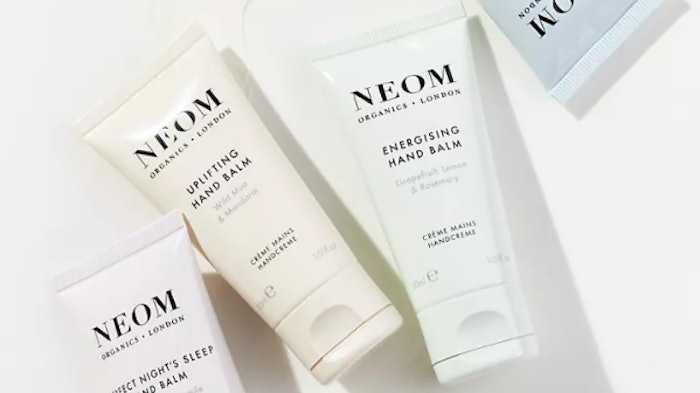 Neom is partnering with Anthropologie to sell nine core Neom lines and two limited-time Christmas gift sets on anthropologie.com.
Related: YouTube Expands with Livestream Shopping
Neom already has e-commerce partnerships with Amazon Prestige Beauty and Nordstrom and launched its own U.S. website last year.
Oliver Mennell, Neom co-founder and CEO, says, "This partnership represents an important platform for growth for Neom as we start to bring our products to an even wider audience in the United States. The United States is a hugely exciting market for us, as we are already seeing significant growth potential and consolidating our position. Our product offer is truly unique versus anything else in the space—with 100% natural, sustainable and organic ingredients that have true aromatherapy benefits and look, feel and smell amazing."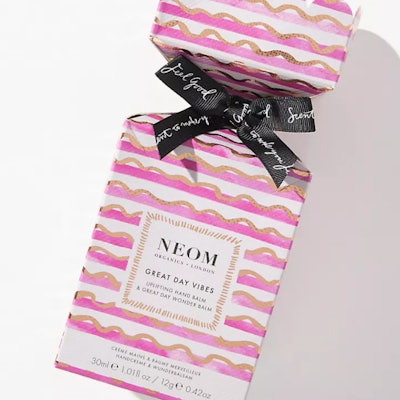 Nicola Elliott, Neom co-founder and creative director, says, "At Neom we are all about championing the small steps to reduce stress, get more sleep and improve mood and energy levels. Early feedback has shown us that attitudes to wellbeing and self-care are just as important in the United States as they are in the United Kingdom, and with daily demands and stresses only increasing, we're looking to help U.S. consumers to improve their stress levels, mood, happiness and sleep.
Karylyn Handel, assistant buyer for beauty at Anthropologie, says, "Neom offers beautiful, luxurious products to create moments of well-being in the comfort of your own home. I personally like to drop essential oils into my diffuser pod, fill up my tub with the bedtime hero bath foam, and relax my day away."