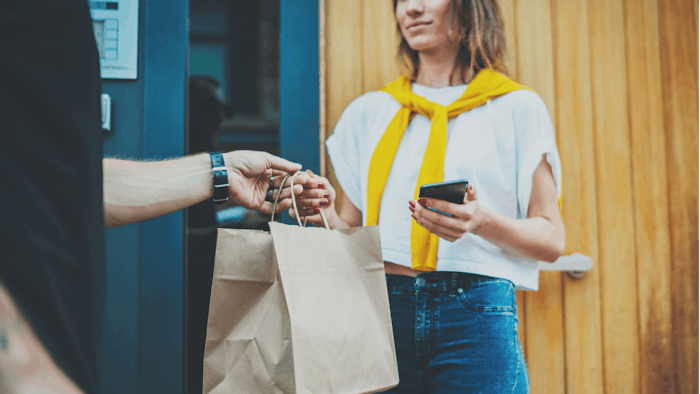 Ohi, an instant commerce platform, announced an update to its delivery system, now allowing consumers within same-day delivery ranges to choose the delivery window for their order. All Ohi brand partners can offer the new delivery scheduling.
Related: Superdrug Introduces Rapid Home Delivery
Consumers can choose from three delivery slots: 10 a.m.­ to 2 p.m., 2 p.m. to 6 p.m. or 6 p.m. to 10 p.m.; or use Ohi's Rush service, which promises delivery in under two hours.
According to the company, approximately 15% of subscribers to Ohi brand partners have already used the option to reschedule their subscription deliveries to match their frequency needs, which tend to vary week to week or month to month.
Some of Ohi's prominent brand partners include Olipop, Alkaline88, Health-Ade and SolaWave.
Ben Jones, founder and CEO of Ohi, said, "Our brand partners are constantly looking for ways to improve the customer experience to drive conversion, repeat purchases and lifetime value. We're very pleased to empower our brand partners with this new scheduled delivery option because it allows them to provide an incredible post-purchase experience that's both fast and flexible—and enjoy the real ROI that comes with that."
Jones continued, "By giving their customers the flexibility to schedule deliveries whenever it's most convenient for them, our brand partners make shopping with them easier. That's true not only for new and occasional customers but also for our partners' most loyal customers—their subscribers—who often need to be able to reschedule their subscription order to match up with how quickly they're using the product. As consumers, we all value convenience, flexibility and the peace of mind that comes with knowing we'll be home when our order arrives at the door, whether we prefer delivery in the next hour or next Tuesday."