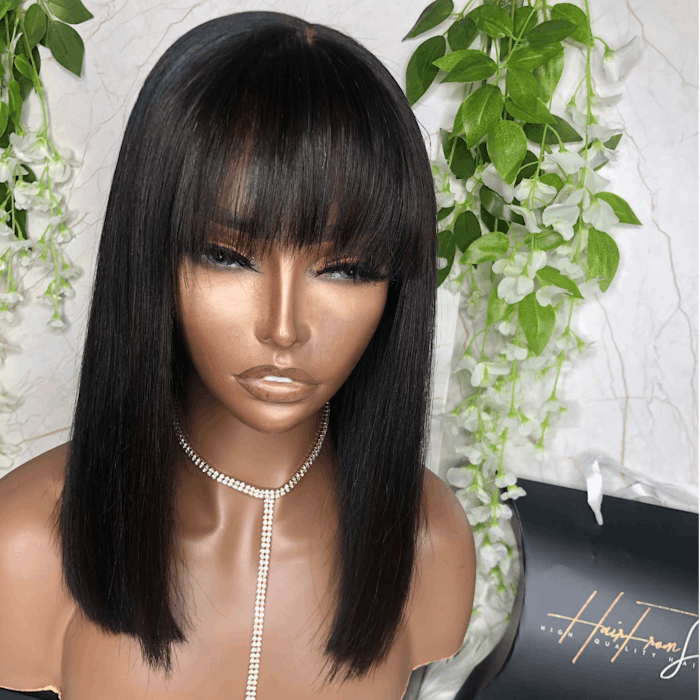 Upgrade, an ecommerce platform for custom wigs and raw human hair extensions, has announced a $1 million seed extension led by The Artemis Fund and Mercury Fund, the notable, Bracken P. Darrell and ANIM.     
(EVENT ALERT: Upgrade founder and CEO Britney Winters will speak at the 2022 Beauty Accelerate live event in NYC on September 29; details to come.)
Upgrade claims to be the only ecommerce platform to offer business and FinTech capabilities within its wig and hair marketplace.
Related: Madison Reed Taps $33M in Funding to Boost Omnichannel
The new funding comes as Upgrade is debuting a monthly subscription service for stylists to manage orders and communicate with consumers. Upgrade will later offer micro-loans to its subscribers to provide capital for stylists to invest in inventory and expansion opportunities.
Winters said, "Through my own personal experience as a woman of color, I brought Upgrade to market as a solution to the broken experience of marketing and selling custom wigs. I understand the tensions of funding and operating a company, which is why it's critical for Upgrade to offer stylists the financial tools and services to grow their businesses and empower them economically."
Samantha Lewis, principal at Mercury, said, "We continue to be excited about Britney's vision for the Upgrade platform and the opportunity to help stylists deliver an enhanced experience to their clients. Upgrade is truly transforming the beauty industry, and we feel fortunate for our ongoing partnership."
Anya Hayden, ANIM general partner, said, "Britney is a master of launching and sustainably growing a business, and has long been driven by supporting others to independently do the same. This next-level offering is the answer for Upgrade's current and new stylists seeking to 'upgrade' their own independent businesses, and customers who will now be welcomed with even more options when it comes to expecting and receiving the best. We're thrilled for the Upgrade team and community in this continued path to untangling the beauty industry."