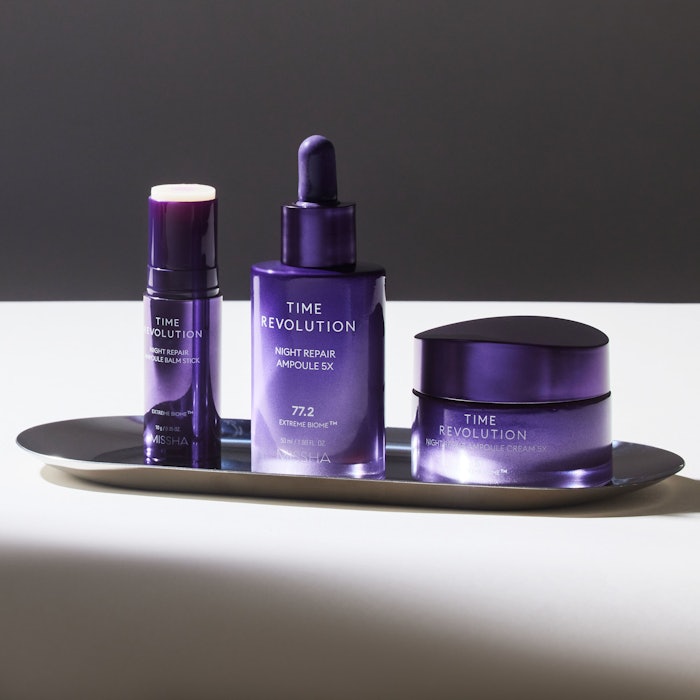 Missha has launched on Saks.com, the premier luxury e-commerce platform driven by Saks Fifth Avenue. This expansion marks the first major North American department store retailer to carry Missha's skin care assortment.
The brand will debut in the skin care category on Saks.com with the following:
All Around Safe Block Soft Finish Sun Milk
Missha Snail collection
Time Revolution Night Repair collection
Time Revolution Essences, which include the Artemisia Treatment Essence, Red Algae Treatment Essence, The First Essence Enriched, and The First Essence 5X.
Jay Ahn, co-CEO of Missha and parent company Able C&C US, said, "We couldn't have asked for a better partner for our inaugural launch into the luxury department store arena. Our partnership with Saks marks a tremendous step forward in our plan for North American expansion and is also a testament to the efficacy of Missha's products as well as the growing k-beauty category in the U.S."
Sehoon Chang, co-CEO of Missha and Able C&C US, said, "The Saks brand represents luxury and quality—two attributes that are at the core of Missha's brand DNA. Missha strives to develop science-backed, advanced skincare solutions that deliver effective results, and we are thrilled to now be able to bring these solutions to the Saks customer."